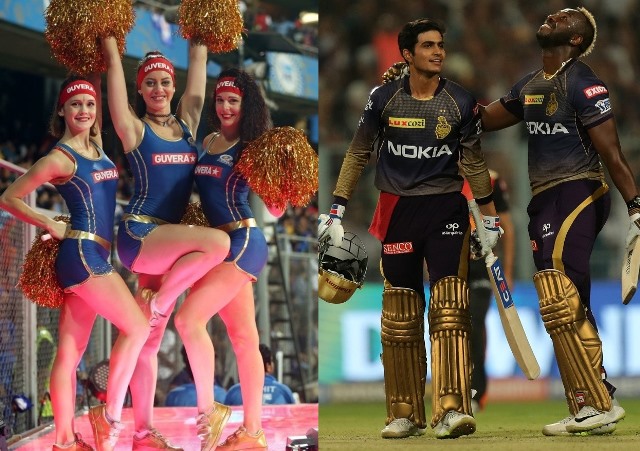 OPINION
OPINION
Money Talks: IPL Organisers Are Shameless
In forty days, the Indian Premier League, cricket's most hyped club tournament, will be roaring in the United Arab Emirates. Given the situation now in India, with COVID-19 surge, it is impossible to think of hosting any sporting event. Forget a tournament, even in the local area of your city, playing sport is still considered risky.
Ideally, in such a situation, where sporting action is near zero and even elite athletes preparing for the postponed Tokyo Olympics are struggling to get going, there is no place for cricket. Even Australia has postponed the ICC World T20, another blockbuster cricketing event.
Sadly, the mandarins who "head" cricket administration in India (read BCCI) by default, Sourav Ganguly and Jay Shah, have ensured the IPL takes place. Nobody minds watching the IPL, which is more commerce and less cricket. But the timing of the event is baffling and why are the organisers so desperate for a club event that it is being moved offshore to a country like UAE.
Ideally, if at all cricket has to resume in India, it has to be first at the club level, then national level. If things get better and the COVID-19 situation improves, one can think of international cricket, maybe in 2021. Ignoring the ground realities, the government has given the permission for the event to be staged abroad. There are many reasons why this permission should not have been given.
For those familiar with off-shore cricket having been played in the UAE in the late 1980s and 1990s, images of Sharjah should be fresh in memory. The anti-India slogans, a mix of glitz and glamour, mafia dons appearing on stands, Bollywood starlets in the background, cannot be erased. Cricket in Sharjah then became synonymous with players from India and Pakistan being paid huge "benefit funds". One is not sure how this money was generated but the benefactors did not mind it. However, once it became clear that cricket in the Gulf was not clean, viewers started avoiding it.
A similar heady mix was recreated in 2008 as IPL, bringing together cricket mania and Bollywood glamour. Money flowed in. Before the lockdown, brand values of top IPL teams as of March 2020, stand as follows: Mumbai Indians – ₹809 crores; Chennai Super Kings – ₹732 crores; Kolkata Knight Riders – ₹629 crores and; Royal Challengers Bangalore – ₹595 crores.
Clearly, the stakes are high, despite the fact the BCCI has lost its title sponsor (Vivo) for this season. The brand value of the Vivo sponsorship deal was estimated at ₹450 crores. As Vivo has now pulled out of this year's IPL deal, owing to an anti-China sentiment post-Galwan valley clashes on LAC, the BCCI is hoping they can get a new title sponsors for even half that sum. Strangely, Patnajali is being touted as a front-runner for the slot.
For the sake of these big bucks, COVID-19 protocols are being compromised. Everyone knows that creating a bio bubble is not easy. That has been done in England and Europe for hosting football tournaments and cricket as well. It succeeded to some extent but there is still risk in a sport like cricket (IPL).
You can ban the fans from stadia in UAE and host the IPL just so that the broadcaster shows tamasha cricket which will be played in high temperatures and extreme humidity. It will be killing for the players. The players have not played any matches and their bodies, despite all training, will be still fragile. To punish the player's body for holding IPL, a glorified club event, is shocking.
To put it bluntly, the BCCI and IPL governing council are shameless. For them, commerce is more important than health and safety. One galling fact is that even former greats of the sport like Sunil Gavaskar and even Rahul Dravid are batting for the event.
Even though the cases of COVID-19 have shown a decline, one cannot gloss over the fact that UAE had 62,525 positive cases. The recovery was 56,568 and death toll 357. As of now, it is the only country near India which has allowed tourists to fly in. The passenger only needs to have a negative COVId-19 test report 96 hours before boarding the flight.
Cricket fans know the IPL has a huge sprinkling of foreign players, where Aussies, Englishmen, West Indians and Sri Lankan players compete. Australia has not opened its international borders and to imagine they will allow players to fly out for the IPL is bizarre. Yet, for the dreamers, the IPL will be on!
Another important fact which cannot be glossed over is how IPL cricket in the UAE is likely to generate huge volumes of betting. Even though sports betting is illegal in the UAE, anyone with a faint idea of how hyped cricket events operate, knows betting takes place in a very clandestine atmosphere. There have been instances of the IPL (2010) in India, getting into controversy because of betting, match fixing and spot fixing.
Is betting being given permission unofficially or are there other compulsions that cricket in the slam bang T20 format has to be played at any cost. The way things are, controlling betting even in domestic Indian football is impossible, as was the case recently in Goa.
Even when the IPL is played in India, there is concern over dubious men being seen near the dressing rooms. Players are under scrutiny and also who they talk to on the phone. People have still not forgotten the old incidents involving players like S Sreesanth and how Chennai Super Kings name was tarnished.
As far as international cricket is concerned, the world body (ICC) has mechanisms to check any shady activity. However, given the fact that the IPL is a glorified club event, there are no institutional checks over what goes behind the stadium. If you think this is for the benefit of players, you are mistaken. They are mere pawns who play to earn pay cheques while the shady characters will sweep big money.
That is IPL for you, where the common man claps and cheers while the dark underbelly operates without batting an eyelid. Raise your voice to stop this farce, at least for one year, when Corona virus has crippled millions.
(The writer is a senior sports journalist. The views and opinion expressed in the article belong solely to the author)