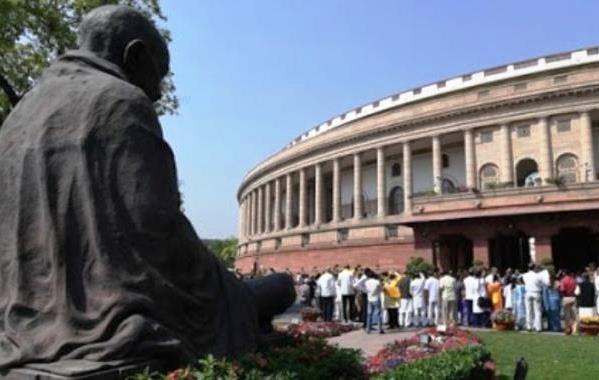 LM NEWS 24
LM NEWS 24
Monsoon Session: Parliament Adjourned Till Monday
The Lok Sabha and Rajya Sabha were adjourned for the day on Friday, amid continued slogan-shouting from the Opposition benches over the demand for a discussion on the Manipur situation.
Earlier, on Friday, the Lower House was adjourned till 12 noon after convening at 11 am, as Opposition members continued to disrupt proceedings demanding that all listed businesses be set aside for a discussion on the Manipur situation.
Amid persistent uproar over Manipur and the motion of no-confidence against the Centre, both Houses were adjourned till 11 am on Monday.
Upon the resumption of the Parliament Monsoon Session on Friday, Opposition members in the Lok Sabha demanded an immediate discussion on the no-confidence motion, which was filed by Congress MP Gaurav Gogoi and accepted by Speaker Om Birla.
The Speaker called for Question Hour as the Lower House reconvened but the Opposition members kept disrupting proceedings demanding a discussion on Manipur and the motion of no confidence.
Citing a precedent from 1978, Congress Lok Sabha MP Adhir Ranjan Chowdhury said the Lower House, then, had allowed a debate on the no-confidence motion on the day it was tabled and admitted.
Meanwhile, Parliamentary Affairs Minister Pralhad Joshi on Friday reiterated that the government was ready to debate all issues raised by the Opposition but at a date and time decided by the Speaker, adding that the rules provide for a 10-day window.
The Speaker adjourned the House till 12 noon amid chaos.
Earlier, on Wednesday, speaker Om Birla had accepted the no-confidence motion that was filed by the Congress MP on behalf of the Opposition.
The Rajya Sabha, meanwhile, was also adjourned for the day after the Opposition members raised a ruckus over Manipur.
While in session, the Upper House recalled the contribution of Vinay Dinu Tendulkar, who retired on Friday. (ANI)