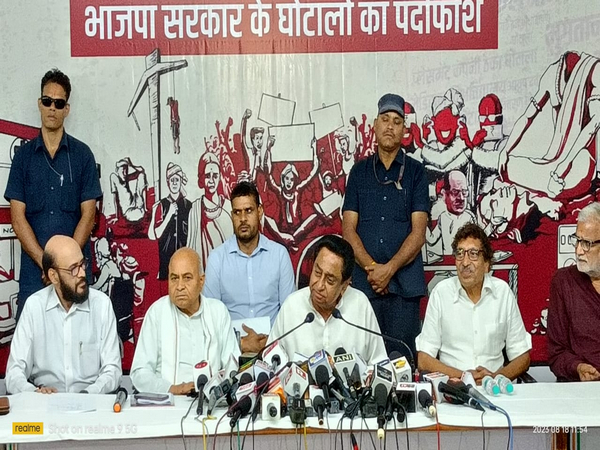 LM NEWS 24
LM NEWS 24
MP Cong Accuses Shivraj Govt Of Scams, CM Hits Back
Former Madhya Pradesh chief minister Kamal Nath launched a scathing attack on the BJP government in the state, displaying an 'allegation letter' which, he claimed, uncovers various scams that took place on the watch of the Shivraj Singh Chouhan-led dispensation.
The Congress' state chief unveiled the 'allegation letter' at a meeting of the Pradesh Congress Committee (PCC) in Bhopal on Friday.
Addressing a press conference at the state Congress headquarters, the former CM said, "The Shivraj Singh Chouhan government in Madhya Pradesh has to be the world's most scam-tainted government. CM Chouhan has created a record of corruption by committing various scams during his 18-year rule. The list of misdeeds on the watch of this government is a long one. It includes some scams as well. The Congress party has come out with a scam sheet during the 18-year tenure of the Shivraj government. This scam sheet will give people a true picture of this 50-per cent commission government."
The alleged scams mentioned in the Congress sheet include "Rs 15,000 crore Poshan scam, Rs 12,000 crore mid-day meal scam, Rs 9,500 crore Anganwadi tap water scam, Rs 600 crore uniform scam, Rs 2,000 crore Sarva Shiksha Abhiyan scam, Vyapam scam of Rs 2,000 crores, Nursing scam of Rs 2,000 crores, Kaushal scam of Rs 3,000 crores, Paramedical scholarship scam of Rs 2,500 crores, electricity scam of Rs 94,000 crores, Jal Jeevan Mission scam of Rs 10,000 crores and a check post scam worth Rs 50,000 crores".
"Be it a child or an elderly, everyone in the state has been cheated by this government. They (BJP government) didn't even spare Baba Mahakal or the holy cows. Today, every person in the state is either a victim of corruption or a witness to it. They have put the biggest corruption stain on Madhya Pradesh," Nath said.
"The Shivraj government wasn't formed on the basis of the people's mandate but money. This government was formed through the subversion of democracy. Their mantra is to loot the government treasury and commit scams. That day is not far when one will search 'scam' on Google and the picture of CM Shivraj will appear on the screen," the former CM claimed.
He added, "The Shivraj government has started considering commission, corruption and scams as its right. This is why a contractor, upset with the 50-per cent commission rule, wrote a letter and newspapers published it widely. Some of our senior leaders shared the letter on their social media handles and cases were filed against them at the behest of this government. Even on Thursday, another contractor in Rewa said there is a 50-per cent commission rule in the construction of a Gaushala. This shows that the Shivraj government did wrong but blamed others for it."
"Copies of the scam sheet will be distributed to every house in Madhya Pradesh so that the people know how they were looted," Nath added.
Responding to the former CM's allegations, Chief Minister Shivraj Singh Chouhan said, "We are going into this election with determination and the belief that we will prevail. The Congress is broken and frustrated and have, hence, resorted to making unfounded allegations against us. However, the love and affection that we are receiving from the people remain undiminished and gives us the belief that we will win." (ANI)
Read More: http://13.232.95.176/