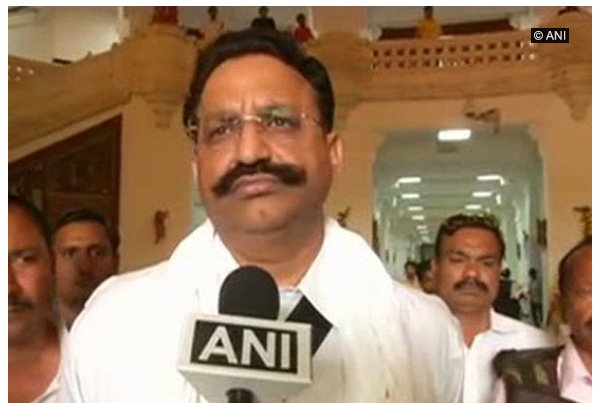 LM NEWS 24
LM NEWS 24
Mukhtar Ansari Convicted In Awadhesh Murder Case
A special MP-MLA court in Uttar Pradesh's Varanasi convicted jailed gangster-turned-politician Mukhtar Ansari in the over three decades old murder case of Awadhesh Rai.
On August 3, 1991, Congress leader and brother of former MLA Ajay Rai, Awadhesh Rai, was shot dead outside Ajay Rai's house in Varanasi.
The court is expected to pronounce the quantum of sentence in the case after 2 pm today, advocate Vikash Singh told ANI.
"Ansari was presented before the court through video conference where the court convicted him under Sections 145 and 302m" said Advocate Vikash Singh.
Reacting to the court's judgement Ajay Rai said, "We have faith in the judicial system. We hope he gets the maximum possible punishment. Mafia Mukhtar Ansari tried to tamper with the evidence several times."
Ahead of the judgement, security has been tightened at court premises and in the sensitive areas of the city.
The Special Court which concluded the hearing after arguments on May 19, reserved its order, and fixed June 5 as the date to deliver it.
In the case of the killing of Awadhesh Rai,Ajay Rai had named Mukhtar Ansari, Bhim Singh and former MLA Abdul Kalim, in the FIR.
On May 17, a Ghazipur MP-MLA Court acquitted Mukhtar Ansari accused in a case of conspiracy of a murder attempt in Uttar Pradesh's Mohammadabad area in the district.
In 2009, Mir Hasan filed a case of attempt to murder against Ansari under 120B. A case under section 307 of the Indian Penal Code (IPC) was registered against Ansari at Mohammadabad police station in Ghazipur. (ANI)
Read More: lokmarg.com