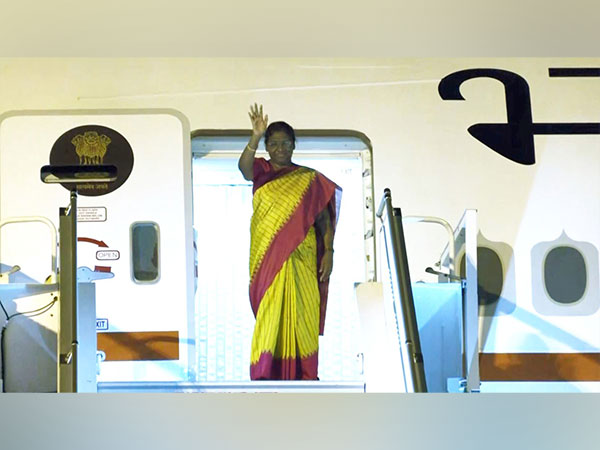 LM NEWS 24
LM NEWS 24
Murmu Emplanes For Serbia On State Visit
In the next leg of her two-nation tour, President Droupadi Murmu has departed for Serbia after concluding her visit to Suriname.
She will be in Serbia on a state visit till June 9, at the invitation of Serbian President Aleksander Vucic.
Murmu was in Suriname from June 4 to 6 and at the invitation of Suriname President Chandrikapersad Santokhi.
President Murmu's visit to Serbia comes at a time when tensions have been rising in the past week in Kosovo, which declared independence from Serbia in 2008. Several clashes are being reported with protesters over the installation of ethnically Albanian mayors in a disputed election. As many as dozens of NATO peacekeepers have sustained injuries this week in northern Kosovo as they clashed with ethnic Serbs, inciting fears of a larger escalations between Serbia and Kosovo, The New York Times reported.
However, Ministry of External Affairs has said India does not recognise the declaration of independence of Kosovo, and that the situation in the country won't affect President Draupadi Murmu's visit to Serbia.
Addressing a special briefing on the President's visit to Suriname and Serbia, MEA's Secretary West Sanjay Verma said, "Well, we are aware of the recent disturbances in Kosovo, which is at the extreme southern tip of Serbia. We have no reason at this point of time, as I say this, to be concerned that those incidents or have any consequence on the state visit of my president, nor have we been suggested otherwise by the hosts."
"On the matter of Kosovo, our stance has been quite clear and consistent that we do not recognise the declaration of independence by Kosovo. We, however, also believe that any differences need to be resolved through dialogue," Verma added.
He said he was hopeful that the disturbances in the country over the last few days are resolved peacefully through talks and that there is a de-escalation of the situation.
Replying to a media query on whether the President's visit was planned before the political crisis, Verma said it was pre-planned.
"For a matter of record, this has been a longstanding invitation. I won't remember exactly how long, but at least over a year, year and a half. I think because of the conflict in Ukraine, it was it had to be rescheduled. And now we think it's a conducive time for this visit to take place," Verma added.
Serbia does not recognise the sovereignty of Kosovo and has the backing of China, Russia and five other EU nations, which also do not recognise the country. (ANI)
Read More: lokmarg.com