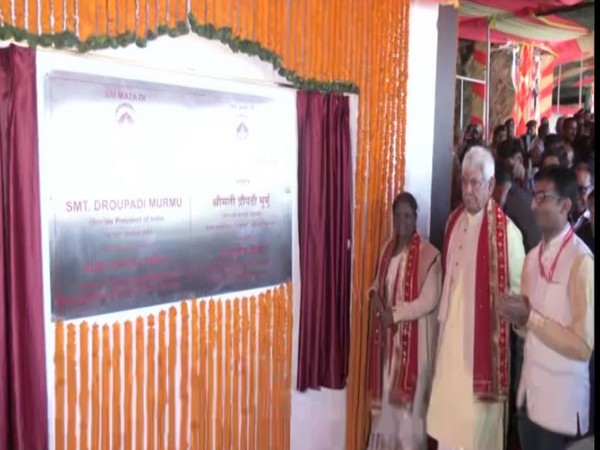 LM NEWS 24
LM NEWS 24
Murmu Inaugurates Parvati Bhawan, Navdurga Path Skywalk Project
President of India, Draupadi Murmu on Thursday inaugurated 'Parvati Bhawan' and 'Navdurga Path' Skywalk at Vaishno Devi Bhawan in Katra, Jammu and Kashmir.
She also visited Mata Vaishno Devi Temple.
President Murmu also graced and addressed the 20th convocation of the University of Kashmir at Srinagar on Wednesday.
According to a press statement from the President's Secretariat, speaking on the occasion, the President said that the country is proud of the responsible youth of Kashmir. She urged students of the University of Kashmir to actively participate in social service along with their studies. She said that by doing this, they could bring social change and set an example. She was happy to note that alumni have brought glory to this university by serving the country.
Referring to the motto of the University of Kashmir – 'let us move from darkness to light', the President said, "The more our youth move towards the light of education and towards the light of peace, the more our country will progress."
She added that the society and country whose youth follow the path of development and discipline, move forward on the path of progress and prosperity.
The President. during her speech noted that 55 per cent of students at Kashmir University are girls.
She said that these "students present the picture of India and its destiny". The women and girls are ready to play a bigger role in the leadership of the country, she said expressing confidence in 'Nari Shakti Vandan Act' 2023 that would be "proved to be a revolutionary step towards women-led development in our country," she said. (ANI)
Read More: https://lokmarg.com/