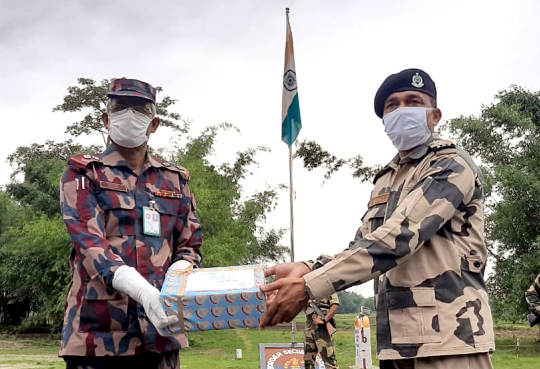 LM NEWS 24
LM NEWS 24
Muted Eid Celebrations As India Offer Namaz At Home
On the occasion of Eid-ul-Fitr on Monday, Delhi Police stated that detailed arrangements have been made in the area surrounding the Jama Masjid as people have been advised to offer Namaz at their respective homes as a precautionary measure to contain the spread of COVID-19.
"Arrangements have been done in the wake of Eid here. People have been appealed to stay at their respective homes and offer Namaz, and do not come out. Regarding this, we have been doing announcements since yesterday and appealed to people via social media. From what I can see, the situation is good right now. People are coming out only for buying essential items. We are hopeful that people will stay at home and offer Namaz and celebrate Eid," Sanjay Bhatia, DCP Central Delhi, told ANI here.
The official informed that motorcycle patrolling and foot patrolling is being conducted in the area.
"We have made detailed arrangements for this. Arrangements have done at all gates of Jama Masjid. People are listening to us. So, I don't think there will be an issue now," he said.
Eid-ul-Fitr marks the conclusion of the holy month of Ramzan, which is a month of fasting and prayer for the Muslim community.
This year, Eid is being celebrated amid nationwide lockdown imposed as a precautionary measure to contain the spread of COVID-19. Mosques remain closed adhering to the government's COVID-19 lockdown norms.
(ANI)