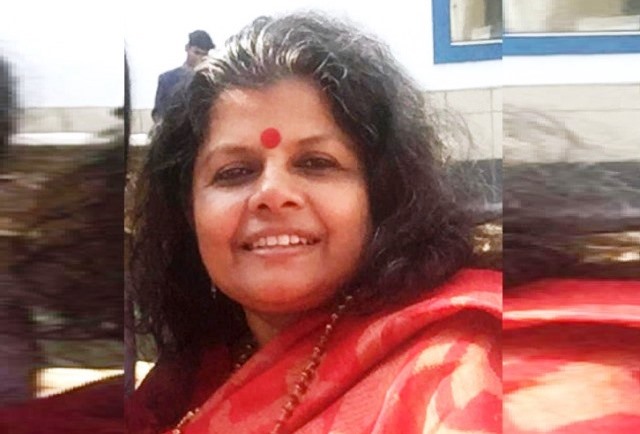 LOK ISSUES
LOK ISSUES
'Muzaffarnagar Slapping Incident Has Scarred A Little Boy For Life'
Professor Ratna Raman, who teaches literature at Sri Venkateswara College, Delhi University, says callous, inhuman adults like Tripta Tyagi must never interact with children. Her views:
What happened at a school in Muzaffarnagar, western UP, is a shameful and dreadful incident. My gut reaction was of visceral shock followed by disbelief, and, then, a creeping wave of disgust and anguish engulfed me about ground realities at a time when the idea of India as 'Vishwaguru' is being propounded in public forums nationwide.
Corporal punishment, meted out to any recalcitrant child, is unacceptable. Instructing classmates to deliver hard slaps to a child from a minority community for not finishing the work allotted to him is a heinous crime. Tripta Tyagi, the teacher, has released into the lives of all the children in the classroom a very toxic substance that will continue to traumatise them in the day to come.
One anguished little boy will remain vulnerable and fearful because of this brutal chastisement. The boys who were asked to thrash him are being trained to unleash violence. Shamefully, such action is being spearheaded by an 'authority-figure', namely their teacher, who is automatically a role model for her students. I wonder what other children from minority communities are being subjected to and what their families are going through in these difficult times!
Callous, inhuman adults should never be allowed to interact with children and punishment for Tripta Tyagi should be severe. At the least, she should be put behind bars and stopped from both teaching and running any academic institution.
ALSO READ: Communal Hatred In The Classroom
We must also realize that this is not an odd incident. There is a lot of violence directed at children by authority-figures, both, at home, and at school. Of late, virulent hostility towards Muslims in all facets of our public life has been rampant. This aggressive virulence is now propelling its way into schools across the country wherein a section of teachers and administrators from the majority community are going out of their way in crushing the spirit of hapless young children and are actively fomenting hatred between communities.
This sickness continues to spread unabated and is now consuming and damaging hapless children in its wake. Every other day, disheartening narratives are brought to our notice by the odd newspaper report. This is a terrible time and space for children.
I think, teachers, especially those who wear their religious faith on their sleeves, should be re-educated about what it means to be human. It should be reiterated that a teacher's responsibility is to nurture and mould young hearts and minds to recognize the plural, secular and multifaceted world that we all inhabit. They should be reminded that this fragile world is all we have left.
Perhaps, the New Education Policy should introduce a new anthem for schools and schoolteachers: 'Na Hindu na Musalman na Isaih banega, insaan ki aulad hai nsaan banega.' This is the 'one-nation-one people-one song' that we need to learn by rote, internalise and sing at the top of our voices. We also need endless dialogue, because we cannot force ideas upon people, we can only offer these as important possibilities.
Instead of teaching our young about diverse and varied histories and cultures, we, the citizens of India, are allowing the rewriting of fabricated histories, the truncation and obliteration of uncomfortable truths, along with the bowdlerization of education and the bulldozing of great traditions and institutions. Into this Amrit Kaal, we are all being propelled by the juggernaut of uniformly manufactured consent. Perhaps, it is time that civil society broke the confining shackles in order to meet the challenges facing it.
The narrator holds a doctoral dissertation on Doris Lessing and she is the author of Re-envisioning Feminism: The Fiction of Doris Lessing (Bloomsbury). Prof Raman writes on food, culture, travel, fiction, cinema and contemporary affairs for various newspapers and journals. Her blog, In the Midst of Life can be found at ratnaraman.blogspot.com
As told to Amit Sengupta