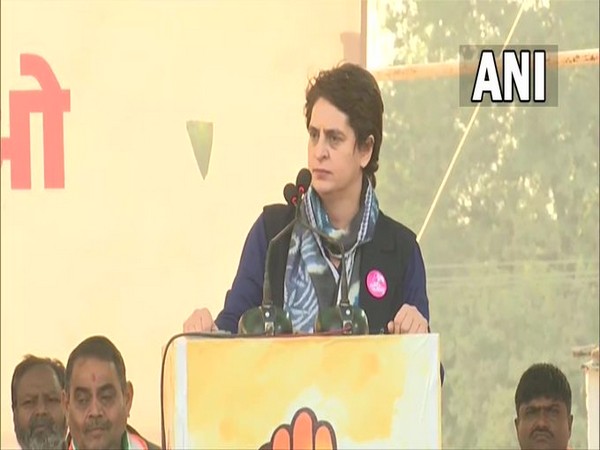 LM NEWS 24
LM NEWS 24
My Brother Lived Speaking Truth, Will Continue The Same: Priyanka
Congress leader Priyanka Gandhi Vadra on Thursday said that her brother (Rahul Gandhi) lived speaking the truth and would continue to speak the truth after Rahul Gandhi was found guilty in the criminal defamation case filed against him over his alleged 'Modi surname' remark.
"The entire scared machinery of power is trying to suppress the voice of Rahul Gandhi through 'saam, daam, dand, bhed'. My brother has never been afraid, nor will he ever be. He has lived speaking the truth, will continue to speak the truth", tweeted Priyanka Gandhi in Hindi.
Congress president and Leader of Opposition in Rajya Sabha Mallikarjun Kharge said that the party will fight the judgement as per law. "He has been granted bail. We knew from the beginning because they kept changing judges. We believe in law, judiciary and we will fight against this as per law," Kharge told ANI.
Priyanka Gandhi further stated that that Rahul would continue to raise his voice for the people of the country because the power of truth and the love of crores of people are with him.
Earlier Congress MP Rahul Gandhi quoted Mahatma Gandhi and said that his religion was based on truth and non-violence. "Truth is my God, non-violence the means to get it- Mahatma Gandhi," tweeted the Congress MP after the Surat Court's order.
Rajasthan chief minister and senior Congress leader Ashok Gehlot reacting to the court order said, "We keep saying our democracy is in danger as there is pressure on the judiciary, ECI, ED and they're all misused. All decisions are made under influence. Such comments are common. Rahul Gandhi is a courageous man and only he can compete with the NDA govt."
Congress MP of Rajya Sabha Jairam Ramesh in a tweet said that Rahul Gandhi was being punished for speaking the truth and raising his voice against the dictator.
"This is new India. If you raise your voice against injustice, then ED-CBI, Police, and FIR will be imposed on everyone. Rahul Gandhi is also getting punished for speaking the truth and raising his voice against the dictator", tweeted Ramesh.
Ramesh also added that the law of the country gives Rahul Gandhi an opportunity to appeal so he will exercise this right and that they're not afraid.
The Surat District Court today pronounced the verdict in the case for Rahul Gandhi's alleged "how come all the thieves have Modi as the common surname?" remarks on a complaint lodged by BJP MLA and former Gujarat minister Purnesh Modi.
Rahul Gandhi had made the remarks at a rally in Karnataka's Kolar, ahead of the 2019 Lok Sabha election.
Rahul Gandhi has been convicted under sections 499 and 500 of the Indian Penal Code (IPC).
"The sentence awarded is for two years and against that sentence, he has pleaded that he may be released on bail till appeal period and as per law, the Court has granted him bail for 30 days and until appeal, the sentence is suspended by the Court", Ketan Reshamwala, Advocate for Purnesh Modi said. (ANI)
Read More Article: http://13.232.95.176/