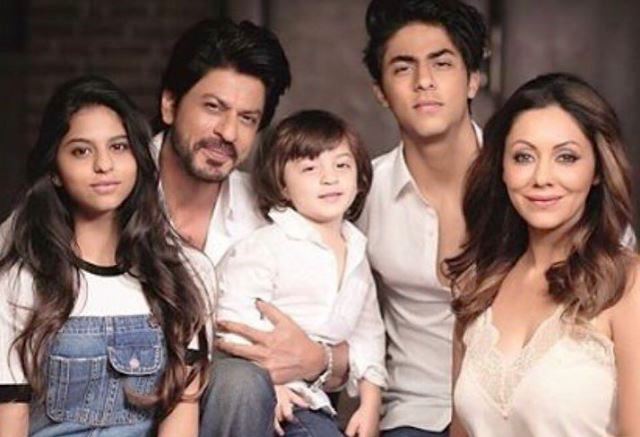 THEBUZZ
THEBUZZ
My Name is Khan And I'm the Idea of India
The success of cinema anywhere, more so in Bollywood, depends upon how effective the climax is. Everyone has been denied that thrill in the latest 'film' in which Shah Rukh Khan, or SRK, has neither acted, nor invested, but as things have ended in an anti-climax, it could well be about him.
After displaying all the fury amidst media fanfare, and keeping them in jail for three weeks, the government's Narcotics Control Bureau (NCB) has sheepishly dropped all charges against SRK's son Aryan and five others who were arrested in a raid on the passengers of a cruise ship last October.
It was not one-off. In the Sushant Singh Rajput's suicide case also, the NCB and other central agencies had launched parallel investigations. They were apparently given full rein to chase celebrity targets and dismantle the "Bollywood drug citadel". In both cases, the NCB appeared to be chasing the suspected consumers, suspending its basic mandate of investigating the sources of drugs.
This is not a defence of SRK, SSR or the multi-billion enterprise called Bollywood that likely has its dark side(s). But sections of the media hinted at the impending elections in Bihar from where Rajput hailed. Aryan's case was connected to "drug cartel with terror connections."
Rajput's friend Rhea Chakraborty, bailed out after stinging comments by the high court, was a "high-value asset". Aryan was probably rated even higher. "Red flags should have gone up in Delhi early enough. The fact that they didn't", the Indian Express wrote, "may have had something to do with Maharashtra being an Opposition-ruled state."
Or, given the current political/social discourse, was SRK the target?
It has been a taxing time for Khan. He remained silent through it all, choosing to fight the legal battle, not declaring innocence, seeking sympathy or scurrying for support or a pardon for the son. He remained in the public eye, his sorrow and that of his family, on display for all to consume, discuss and digest.
This silence has heightened the anti-climax. Which also makes it easy for him that after a spell of illness and enforced absence, he is completing his movies, back in public, and back on the balcony of his famous home.
It's déjà vu for Khan. He has often used this French expression. In simple English, it means, here we go again… It sums up his agony.
Much younger Aryan figured in an interview Khan gave in 2013. His children born of a Hindu wife, were consciously given generic names that denote no religion. Aryan and Suhana asked what religion they belong to.
"… like a good Hindi movie hero, I roll my eyes up to the sky and declare philosophically, 'You are an Indian first and your religion is humanity'," Khan said that his family and friends "are like a "mini India".
Workwise, Khan has evolved through hits and flops. The writer was among those who, through the 1990s, dismissed him as 'ham' and 'commercial', till I saw Swades (2004), a robust theme that may or may not have attracted many among the diaspora to return. I liked him in Chak De India! (2007), saga of a Muslim hockey player righting a wrong done to him by bringing glory on the field and My Name is Khan (2010).
That the United States chose to collaborate with an Indian team, making SRK and the film its global goodwill ambassadors, points to efforts at its own image correction. The film's message post 9/11 was and remains unmistakable.
SRK has shown the temerity to 'clash' with the greats, enacting Devdas (2002) played by the likes of K L Saigal, P C Baruah, Akinneni Nageswara Rao and Dilip Kumar. Or, a senior contemporary, Amitabh Bachchan, doing Don (2006) and Don 2 (2011).
Noble values come forth even in his negative roles. Dhanda mera dharm hai, par main dharm ka dhanda nahi karta" (Trade is my religion, but I don't trade in religion). This punch line in Raees (2017) could show the mirror to any society.
As a public person also, through whatever happened to Muslims in India and elsewhere since 9/11, SRK has evolved. For one, he has faced with aplomb the Pakistan-jibe, due to his Peshawar roots, the family of Frontier Gandhi, Abdul Ghaffar Khan and a Congress activist father. He responded with a mix of straight-forward logic to the unsolicited "come hither" from Hafiz Saeed, the Mumbai terror attack mastermind.
Yet, he remains immensely popular in Pakistan. When federal government banned Raees, Punjab and Sindh protested. The latest is Ms Marvel that starts streaming on June 8 on Disney+. Its co-creator Sana Amanat has said she would re-film the entire series if SRK agrees to join in.
For a while Khan was in the company of another Bollywood celebrity, Aamir Khan, whose cinema is more meaningful than SRK's.
They are not too close, going by Bollywood gossip. But they have made enemies expressing forthright views on issues that fall well outside the world of entertainment. The two Khans are products and protagonists of a composite culture of mutual respect and tolerance – indeed, the Idea of India.
For long, both have engaged in a valiant, but as yet unproductive, even counter-productive, effort to open closed minds that abound across India and Pakistan.
Now, both have fallen silent. Besides unwelcome visits by government officials, trolling on the social media can be agonizing. One has to protect not just personal and professional reputation, but also the family. The Aryan episode is a warning.
Not including the other Khans – Salman and Saif Ali – who are not known to speak on political issues, Naseeruddin Shah's is the only prominent Muslim voice of Bollywood that continues to speak up. There seems no way Bollywood can escape social and political polarization. Billions ride on their shoulders. This is a hazard they must face.
Why is it so?
Kaveree Bamzai, the author of book Three Khans: And the Emergence of New India points out in an article aptly titled, Shah Rukh Khan was India. Then India Changed: "If Bollywood, on the Bharatiya Janata Party's radar since it gave it industry status in 1998, has to sell the idea of a new Bharat to the world, the old icons have to be brought down to earth, and new stars and stories created."
That process is on – no names need be mentioned.
These challenges also carry an opportunity for Bollywood that is facing serious southern Indian challenge, in multiplex halls and on the OTT platforms. Can it tamper its risky, crass commercialism and return to its earlier role as an educator for society and a symbol for reassurance of values that it has forgotten?
The writer can be reached at mahendraved07@gmail.com