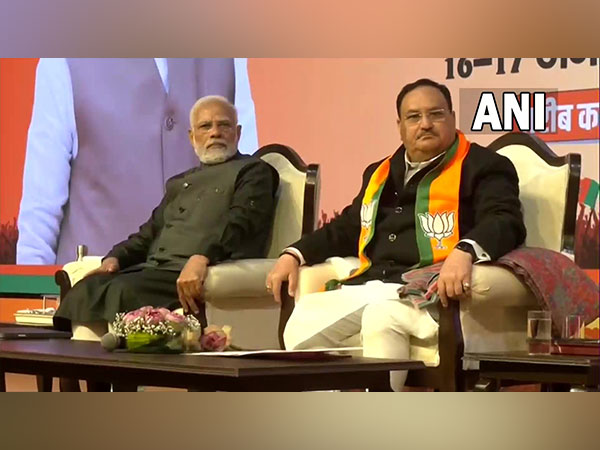 LM NEWS 24
LM NEWS 24
National Executive Meet: BJP Chiefs Of Poll-Bound States Present Ground Report
With the BJP holding its National Executive meeting in the national capital, party chiefs of four poll-bound states presented the ground report before the top leadership on Monday.
"Today the party chiefs of the four poll-bound states — Karnataka, Tripura, Nagaland and Meghalaya — kept their state reports in the meeting and discussed them. The discussion of five other poll-bound states — Rajasthan, Chhattisgarh, Madhya Pradesh, Telangana and Mizoram will be discussed tomorrow," a source said.
Karnataka BJP chief Naleen Kumar Kateel, Tripura state BJP president Rajeev Bhattacharya, Nagaland BJP chief Temjen Imna Along and party's state president in Meghalaya, Ernest Mawrie,
presented the report at the meeting.
Sources said there was a comprehensive discussion on the reports. It was also said a roadmap will be prepared based on these reports to ensure victory in these poll-bound states.
The two-day National Executive meeting of the BJP started on Monday at the NDMC Convention Centre in Delhi.
Prime Minister Narendra Modi, BJP national president JP Nadda, Union ministers, including Home Minister Amit Shah, chief ministers of BJP-ruled States, and other senior party leaders also participated at the key meeting.
The meeting will conclude on Tuesday with PM Modi's valedictory address. (ANI)
Read more: http://13.232.95.176/