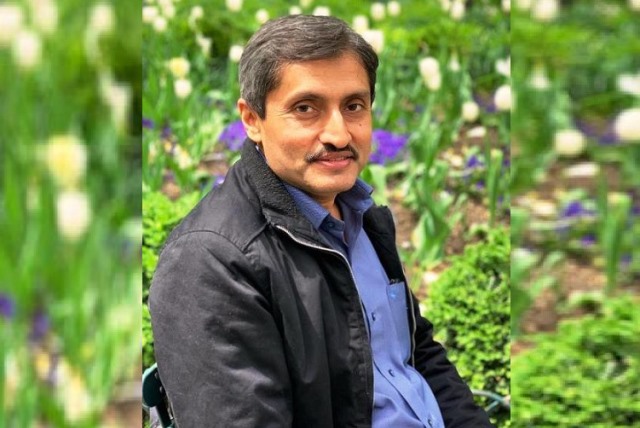 LOK ISSUES
LOK ISSUES
'National Integration Award To 'Kashmir Files'; Irony Just Died Laughing'
Yousuf Saeed, an independent filmmaker and author based in New Delhi, says the BJP is manipulating National Film Awards to push its own political agenda. His views:
Last week, on August 24, The Kashmir Files, a movie directed by Vivek Agnihotri which was summarily panned by majority of filmmakers as propaganda cinema, won the Nargis Dutt Award for Best Feature Film on National Integration category at National Film Awards. Yes, you heard the category right: National Integration.
The national awards are in the hands of the incumbent BJP government and evidently they are using this platform to honour the proponents of their political narrative. They had earlier rewarded actress Kangana Ranaut for a similar, jingoistic film, Manikarnika, among others. By rewarding The Kashmir Files with a prestigious national award, they are not only endorsing a communal and hate-filled movie, but also mocking their opponents. Through their choice of the Nargis Dutt National Integration award, they have succeeded in putting this film in such a category, irrespective of all the criticism and controversy.
The BJP's parent organization, Sangh Parivar has been running anti-Muslim propaganda since 2010 in various forms, especially through popular cinema, where Muslims and Mughals have been continuously shown as villains and enemies of India. The Kashmir Files is one such propaganda film that uses the plight of Kashmiri Pandits, who were forced to migrate from Kashmir in the 1990s, to garner Hindu votes. According to many Kashmiri Pandits, the BJP/RSS has never really bothered about them earlier — they were too busy with mandir-masjid issues. It's only recently that they have decided to cash in on this subject to spread hate against Muslims and polarizing Indian society.
ALSO READ: 'Propaganda Films Must Be Countered, Not Banned'
The Kashmir Files is an extremely biased representation of what happened with the Pandits in Kashmir. For instance, it totally ignores the much bigger suffering that the Kashmiri Muslims went through at the hands of the militants and Indian armed forces in the last couple of decades. Instead of doing anything good for Kashmiri Pandits, the film only spreads hatred and fear among the people.
There is a sharp divide between the opponents and supporters of the BJP government and Sangh parivar. This award has two purposes: to irritate and defeat the opponents and to assure their supporters and voters that this film (which they went to see in hordes) is really great and they did well to support it.
Serious, meaningful cinema has obviously been intentionally ignored. One glaring example is the film, Mulk, which brilliantly campaigned for communal harmony and tolerance through its cinematic narrative, but was not given a national award.
(The narrator has made documentary films like Basant, Khayal Darpan, Khusrau Darya Prem Ka, and Campus Rising which have been shown at various film festivals and academic venues. Through films and lectures, Saeed campaigns for peace and against the growing menace of online hate speech and misinformation. He has authored several books including Muslim Devotional Art in India (2012), Partitioning Bazaar Art (2023) among others. He runs arts & culture web portals like Tasveerghar.net and Ektara.org)
Read More: http://13.232.95.176/
As told to Amit Sengupta