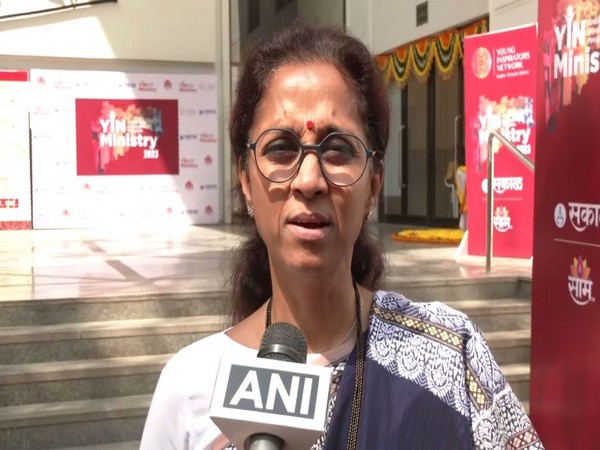 LM NEWS 24
LM NEWS 24
NCP MP Supriya Seeks Probe Into Raut's Claim Of Contract To Kill Him
Reacting to Shiv Sena (Uddhav Thackeray faction) leader Sanjay Raut that Maharashtra Chief Minister Eknath Shinde's son has hired a contract killer to eliminate him, Nationalist Congress Party (NCP) MP Supriya Sule on Wednesday said the state Home minister should have the matter probed.
Speaking to ANI on Wednesday, the NCP leader, who also happens to be the daughter of the party patriarch Sharad Pawar, said, "This (Raut's claim) is worrying. The state Home minister should order an inquiry into it."
Earlier, on Tuesday, Raut, who reptesents the Uddhav faction in the Rajya Sabha, alleged that CM Shinde's son, Shrikant Shinde, had given a contract to a goon to kill him.
In a letter to the commissioners of Mumbai and Thane police, Raut said, "I have received information that notorious goon Raja Thakur of Thane has been given a contract by Shrikant Shinde (CM's son) to kill me."
He alleged that his security was withdrawn after the fall of the previous Maha Vikas Aghadi (MVA) government in the state.
"After the change of government in Maharashtra, my security was withdrawn. I don't have any complaints about it. Such political decisions keep happening. Looking at the current situation in Maharashtra, this issue needs to be brought to your attention," Raut stated further in his letter.
Speaking to the media after claiming a threat to his life, Raut said he doesn't need any security from the government.
"I have written to Deputy Chief Minister Devendra Fadnavis and have also told Mumbai CP Vivek Phansalkar and Thane CP (that he doesn't need security escorts). I also called Union Home Minister Amit Shah regarding the matter," he said.
Lashing out at CM Shinde, Raut said, "What is happening in your state? Your MP and MLAs are giving contracts for killing rival leaders. The contract has been given to a gangster who is currently on bail."
"I don't want any security," he added. (ANI)
Read More:http://13.232.95.176/