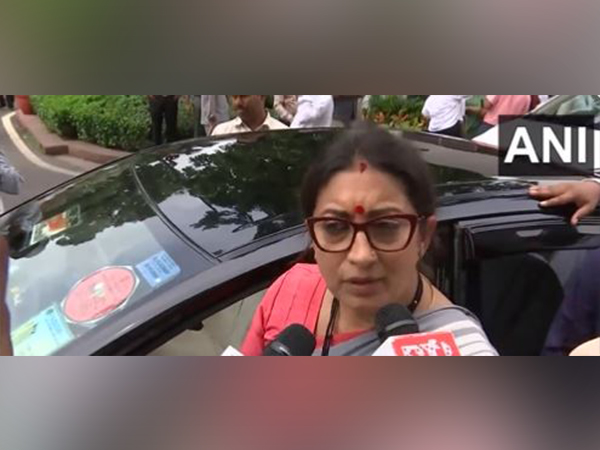 LM NEWS 24
LM NEWS 24
NDA Women MPs Demand Action Against Rahul For Making Inappropriate Gesture In House
Demanding strict action against Rahul Gandhi, National Democratic Alliance (NDA) women MPs wrote to Lok Sabha Speaker OM Birla alleging the Congress MP of making inappropriate gesture and displaying indecent behaviour in the House.
"I would like to drew your attention towards the incident in the House by Rahul Gandhi, MP from Wayanad, Kerala. The said member has behaved in an indecent manner and making inappropriate gesture towards Smriti Irani, Union Minister and Member of this House while she was addressing the House. We demand stringent action against such behaviour by the Manner, which has not only insulted the dignity women members in the House, it has also brought disrepute and lowered the dignity of this august House," the letter read.
Bharatiya Janata Janata Party (BJP) MP Smriti Irani alleged Rahul Gandhi of 'misbehaviour' on the floor of the Lok Sabha.
Without naming Rahul Gandhi, Irani said, "I object to something. The one who was given the chance to speak before me displayed indecency before leaving. It is only a misogynistic man who can give a flying kiss to a Parliament which seats female members of Parliament. Such undignified conduct was never before seen in the Parliament of the country…"
"When the House of the People, where laws are made to protect the dignity of women, during the course of a session stands witness to a man's misogyny, my question is should he be brought to task?" she added.
In a complaint, signed by more than 20 women parliamentarians, it was alleged that the Congress member made the "inappropriate gesture" towards Irani when was speaking in the House.
Meamwhile, Union Minister and Bharatiya Janata Party (BJP) leader Shobha Karandlaje also said that they have filed a complaint against Rahul Gandhi's unparliamentary behaviour.
"This is inappropriate and indecent behaviour of a Member. Senior members are telling that this has never happened in the history of Parliament of India…What is this behaviour? What kind of a leader is he? That is why, we have complained to the Speaker to take CCTV footage of it and take action against him. This is what we have demanded," she added. (ANI)
Read More: http://13.232.95.176/