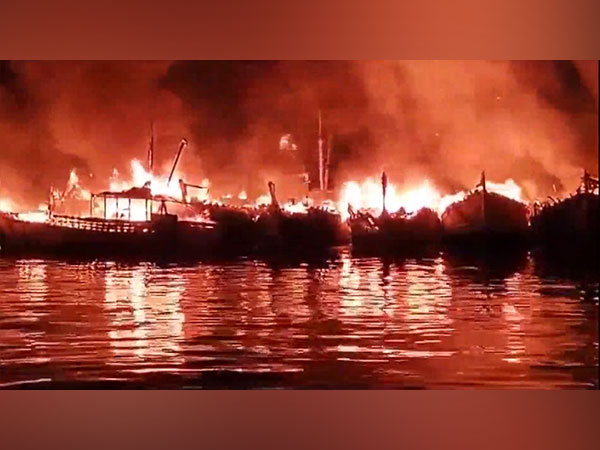 LM NEWS 24
LM NEWS 24
Nearly 40 Boats Gutted In Fire At Visakhapatnam Harbour
A massive fire broke out at the Visakhapatnam fishing harbour on the intervening night of Sunday and Monday, police said.
Nearly 40 fiber-mechanized boats were reduced to ashes, said police, adding that no casualties or injuries were reported in the incident.
Firefighters were alerted by locals, who promptly arrived at the scene to extinguish the fire.
The fire, which started with one boat, quickly spread to others in the vicinity, said the official.
Local fishermen suspect foul play, alleging that unknown individuals may have intentionally set the boats on fire.
Also, the police have registered a case and launched an investigation into the incident.
Deputy Commissioner of Police, Visakhapatnam, Anand Reddy, said, "The fire broke out on a boat at Vishakhapatnam fishing harbour and then spread to nearly 35 fiber-mechanized boats at midnight. The police and fire teams responded immediately. The fire was successfully brought under control. The cause of the fire is yet to be ascertained. No casualties or injuries were reported in the incident. An FIR has been filed and an investigation is underway."
Further details are awaited. (ANI)
For more details visit us: https://lokmarg.com/