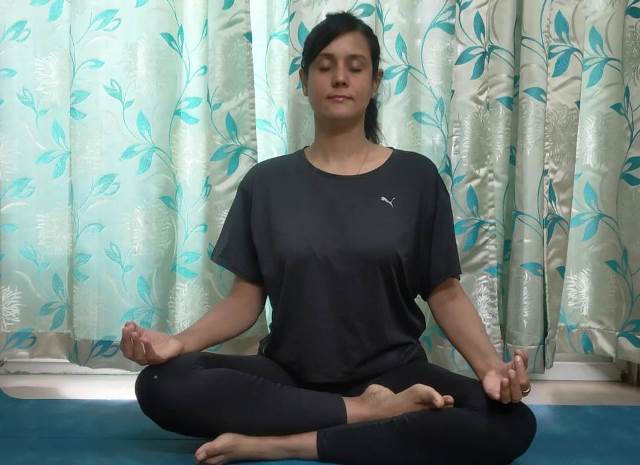 LOK ISSUES
LOK ISSUES
'Want To Keep Your Heart Shipshape? Leave Dumbbell, Try Yoga'
Neha Dwivedi Dandriyal, 37, a professional yoga instructor in Gr Noida West, says recent incidents of heart strokes among gym-loving celebs must make people sit up and take note
Heart attacks are becoming increasing common in adults under the age of 40; in some cases even in their 20s or 30s. For a nation with one of the largest young population this is a worrisome issue.
Not long ago, heart attacks were primarily a problem faced by older adults. It was rare for anyone younger than 40 to have a heart condition. Now, one in five heart attack patients are younger than 40 years of age. Knowing what's behind the rise in heart attacks in young adults can help you take steps to protect your health and prevent cardiovascular disease.
Heart health has come under scanner after a string of cardiac failure in celebrities from Satish Kaushik, Sidharth Shukla, Raju Srivastava, Singer KK, Puneeth Rajkumar and many others. Not all of them were in poor health. Sushmita Sen, a fitness enthusiast, too suffered a massive heart attack and 95% blockage in the main artery.
As far as I can understand, reasons for such incidents could be intense workouts, work-related stress, alcohol, smoking, and much more. Hypertension, or high blood pressure, is one of the biggest risk factors for cardiovascular disease. It is no coincidence that like the rise in heart attacks, the cases of hypertension are also rising in young people. High blood pressure makes your heart muscles weaken, stiffens blood vessels, and increases the risk of a heart failure.
ALSO READ: I Get Jitters When I Hear Covid Is Not Over
Yoga practice might not be the first thing that comes to mind when you think of cardiovascular exercise. People usually relate yoga with improving flexibility and balance. But yoga can also boost cardiovascular health; also faster recovery for stroke survivors. Of course, it does focus on flexibility and strength-building but it also includes breathing exercises to help calm the mind and infusing more oxygen into your blood, and improving blood flow.
The poses and stretches performed in yoga are weight-bearing postures, which help strengthen bones and muscles. Yoga for cardiovascular health includes simple poses to promote flexibility, stress relief, and relaxation. And it carries no risk of an intense workout.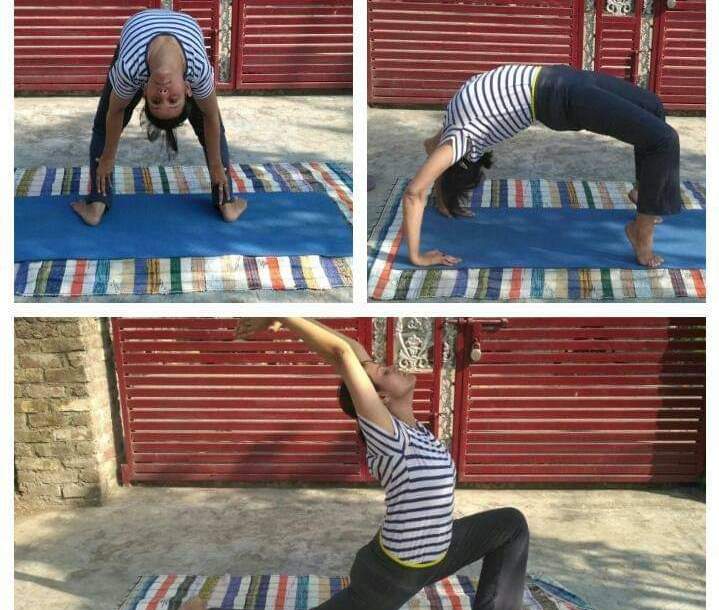 In my heart health yoga sessions, I practise the following yoga postures: Tadasana (Mountain pose), Vrikshasana (Tree pose), Utthita Hastapadasana (Extended hands and feet pose), Trikonasana (Triangle pose), Veerabhadrasana (Warrior pose), Utkatasana (Chair pose), Marjariasana (Cat pose), Adho Mukho Svanasana (Downward facing dog pose), Bhujangasana (Cobra pose), Dhanurasana (Bow pose) besides a few more.
Any activity that elevates your heart rate and keeps it elevated can be considered cardio, which will keep your heart healthy. Walking, riding a bike, or climbing up a few flights of stairs are aerobic activities that we do daily. An hour-long yoga session added to your daily routine will get your heart into shipshape, and your muscles will feel the strain.
Routine moderate aerobic exercise is one of the best things you can do for your heart and body. About two and a half hours of moderate exercise a week improves cardiovascular health by decreasing vessels stiffness, blood pressure, and cholesterol levels, as well as reducing inflammation and improving your sensitivity to insulin. Try it and see the benefit for yourself.
As told to Deepti Sharma