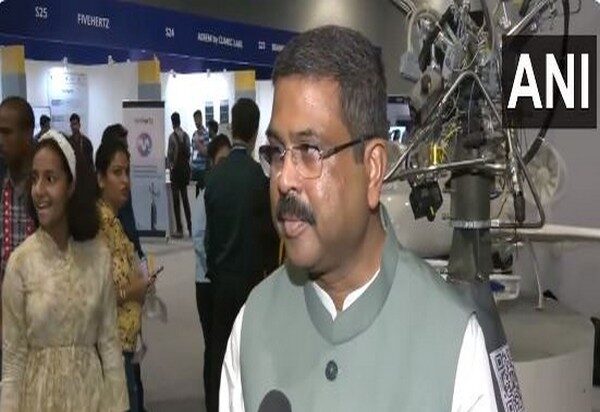 LM NEWS 24
LM NEWS 24
NEP Focuses On Providing Education In Mother Tongue: Pradhan
Union Education Minister Dharmendra Pradhan on Sunday said that the New Education policy has focused on providing education to students in their mother tongue.
Speaking to ANI on the completion of three years of the NEP, the Union Minister said, "A huge number of students from different parts of the country are participating in this exhibition 'Gyan Kumbh'. NEP has focussed on providing education in mother tongue".
He mentioned that an 'Akhil Bhartiya Siksha Samagam' was inaugurated in the presence of PM Modi on Saturday to mark three years of the new education policy
Prime Minister Narendra Modi inaugurated an educational convention titled the Akhil Bhartiya Shiksha Samagam at the Bharat Mandapam in Delhi on Saturday, which coincided with the third anniversary of National Education Policy 2020.
The Prime Minister also interacted with children and adults and also looked at the projects the children had displayed.
While addressing the gathering, Prime Minister Narendra Modi said that National Education Policy was going to give a new direction to 21st Century India and we are becoming part of a moment that is laying the foundation for building the future of our country.
On Saturday, PM Modi said, "It is education that has the power to change the destiny of the country. Education has an important role in achieving the target with which the country is moving forward. You are the representative of this. It is an important opportunity for me as well to be a part of Akhil Bharatiya Shiksha Samagam."
The PM said it was the greatest injustice to young people to judge them based on their language rather than their talent.
Guided by the vision of the Prime Minister, NEP 2020 was launched with a view to groom the youth and prepare them for leading the country in Amrit Kaal.
The two-day programme, being held on July 29-30, will provide a platform for academics, sector experts, policymakers, industry representatives, teachers and students from schools, higher education and skilling institutions, among others, to share their insights, success stories and best practices in implementing the NEP 2020 and work out strategies for taking it further ahead.
The Akhil Bhartiya Shiksha Samagam includes 16 sessions, in which discussions are being held on themes including Access to Quality Education and Governance, Equitable and Inclusive Education, Issues of Socio-Economically Disadvantaged Groups, National Institute Ranking Framework, Indian Knowledge System, Internationalisation of Education, among others. (ANI)
Read More: http://13.232.95.176/