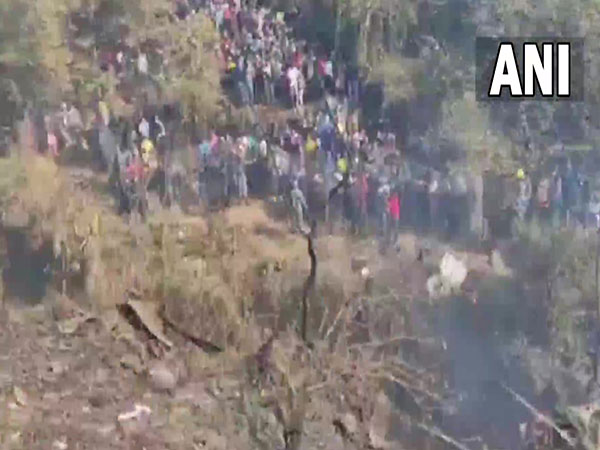 LM NEWS 24
LM NEWS 24
Nepal: 68 Dead In Yeti Airlines Crash
Nepal's Civil Aviation Authority on Sunday said that 68 passengers on board the ATR-72 Yeti Airlines flight, which crashed somewhere between the old airport of Pokhara region and the Pokhara International Airport, were confirmed dead.
The Kathmandu-Pokhara flight had 68 passengers, including five Indians, as well as four crew members.
The notice issued by Nepal's Civil Aviation Authority reads that around 10:30 am, the flight carrying 68 passengers including, 5 Indians, 4 Russians, and 1 Irish took off.
"Nepali Army, Police Force, Airport Rescue, and Fire Fighting and Nepal Police will be informed about the rescue operation. Total number 72 including crew female 25 male 30, standard, white. So far, the death toll is 68," the statement reads.
Indian leaders also conveyed their condolences on the incident. Aviation Minister Jyotiraditya Scindia and External Affairs Minister S Jaishankar expressed their grief.
The Indian embassy informed that it was in contact with the local authorities. "We are deeply saddened by the crash of a plane carrying 72 passengers and crew members, including some Indians in Pokhara. We express our heartfelt condolences to the families of the deceased. Our thoughts and prayers at this time are with all those affected by this tragedy," Shankar P Sharma, the Nepal's ambassador to India, tweeted.
The India embassy helpline numbers — Diwakar Sharma: +977-9851107021 for Kathmandu and Lt Col Shashank Tripathi: +977-9856037699 for the Pokhara region — to help the kin of the deceased Indian passengers.
Meanwhile, the Nepal government declared a day of national mourning tomorrow. The government has also announced that a five-member committee will be formed to investigate the crash.
Newly elected Nepal's Prime Minister Pushpa Kamal Dahal and Home Minister Rabi Lamichhane were scheduled to visit Pokhara after the crash but now, the plans have been canceled according to Dahal's Chief Personal Secretary Ramesh Malla.
Further, the Prime Minister directed Home Ministry, security personnel, and all the government agencies to carry out immediate rescue and relief operations. (ANI)
Read more: http://13.232.95.176/