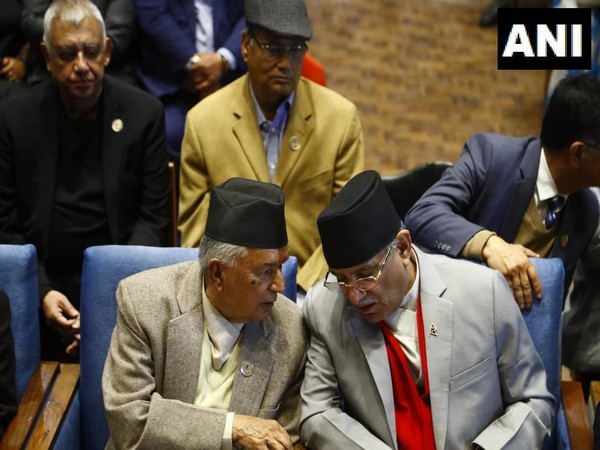 LM NEWS 24
LM NEWS 24
Nepal: Presidential Election Today
Nepal is set to vote for its new president on Thursday. The Election Commission on Wednesday announced preparations for the election to be complete and results expected at 7 PM (Local Time).
"All preparations- technical, human resources, and other managerial-related – have been completed in view of the voting for the election of the President to be held at Lhotse Hall of the Parliament Building in New Baneshwor," Election Officer Mahesh Sharma Paudel told ANI.
Election Commission has set up two separate polling stations for federal parliamentarians and the Province Assembly members have been set up in the Hall.
The voting will start at 10 AM (Local Time) today and close at 3 PM (Local Time). Two candidates- Nepali Congress senior leader Ram Chandra Poudel and CPN (UML) Vice-Chair Subash Chandra Nembang are in the fray.
The Office of the Election Officer has said that the counting of votes would be started after the voting completes at 3 PM (NST) on Thursday and the results announced by 7 PM (NST). Meanwhile, lawmakers from all provinces have already arrived in Kathmandu for the election.
A total of 884 members make up the Electoral College, including 275 members of the House of Representatives, 59 of the National Assembly and 550 of the seven provincial assemblies.
It means, there will be a total weightage of 52,786 votes in the Electoral College, if no seat in the federal parliament and provincial assembly is vacant. A candidate must secure a majority of the total votes to secure the top post.
The weightage of one vote of the federal parliament lawmaker is 79 and that of the Province Assembly member is 48.
Pro-monarchy party to abstain from voting. The Rastriya Prajatantra Party (RPP) known for its pro-monarchy instance has decided to abstain from Thursday's Presidential Election.
A meeting of the party's central working committee held on Wednesday decided to abstain from today's voting.
RPP spokesperson Mohan Shrestha confirmed that the central working committee has decided to stay neutral in the presidential election.
"It has been unanimously decided to not participate and stay neutral in the presidential election," Shrestha said.
In today's election, Nepali Congress senior leader Ram Chandra Paudel is supported by eight parties while Subash Chandra Nembang the sole candidate from CPN-UML is expected to be supported by independent lawmakers.
RPP had not supported or proposed any candidate for president. Both Paudel and Nembang had later met RPP Chairman Rajendra Lingden and other office-bearers at RPP's office and sought their votes in the election.
But RPP has decided to abstain from voting on the eve of the presidential election. Most of the central working committee members had opined during Wednesday's five-hour-long meeting that the party should not participate in the presidential election as the party's agenda is the monarchy. (ANI)
Read More:http://13.232.95.176/