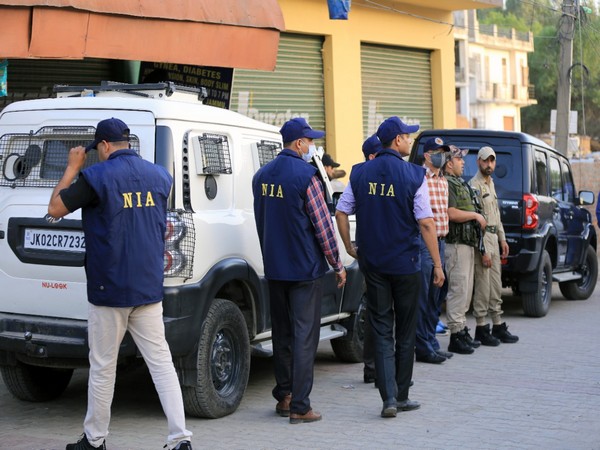 LM NEWS 24
LM NEWS 24
NIA Conviction Rates Crosses 93% Mark
The National Investigation Agency's conviction rate stands at 93.69 per cent with the pronouncement of sentences for 10 accused in two separate judgements by Special Courts at Lucknow and Ahmedabad.
Both cases relate to the online radicalization of the accused in the name of ISIS, and their motivation to commit violent Jihad and cause terror attacks in the country.
NIA Special Court, Lucknow awarded death sentences against seven accused and life imprisonment for one in the ISIS Kanpur case on Monday. However, another NIA Special Court, Ahmedabad sentenced two to 10 years of rigorous imprisonment in the ISIS Rajkot case.
"With the pronouncing of these two sentences, the conviction rate of NIA cases stands at 93.69 per cent," said the NIA in a statement.
Continuing the tradition of evidence-based investigations, which rely on scientifically collected hard evidence, the NIA said it has achieved yet another milestone.
The eight accused from Uttar Pradesh, Atif Muzaffar, Mohammad Danish, Asif Iqbal alias Rocky, Mohammad Atif alias Atif Iraqi, Mohammad Faisal, Mohammad Azhar and Gauss Mohammad Khan all hailing from Kanpur Nagar, Sayed Meer Hussain of Uttar Pradesh's Kannauj along with deceased Md. Saifullah had set up a hideout in Haji Colony (Lucknow), said the agency.
"They had prepared and tested some IEDs and had unsuccessfully tried to plant them at various locations in Uttar Pradesh. Investigations have led to the discovery of several photographs of the accused making IEDs and even with weapons, ammunition and ISIS flag," the NIA said.
"The group had reportedly collected illegal weapons, and explosives from various places."
Atif and three others, identified as Md Danish, Sayed Meer Hussain and Md Saifulla had been responsible for fabricating the IED that was planted in the Bhopal-Ujjain passenger train, it said.
The train explosion on March 7, 2017, had left 10 injured.
All eight had come together to propagate ISIS ideology and promote its activities in India, said the NIA.
In pursuit of this objective, the agency said, Mohammad Faisal, Gauss Mohammad Khan, Atif Muzaffar, Md Danish, and Md Saifulla had explored land routes and had visited several key cities across the country, including Kolkata, Sundarbans, Srinagar, Amritsar, Wagha Border, Badmer, Jaisalmer, Mumbai, and Kozhikode, for undertaking 'hijrah' (migration).
Gauss Mohammad Khan and Atif Muzaffar had, in fact, explored a route to cross over to Bangladesh via Sundarbans, as per investigations, said the NIA.
Faisal, Atif and Saifulla had also travelled to Kashmir in March 2016 in a bid to contact some terrorist groups that could help them to cross over to Pakistan, from where they could migrate to ISIS-controlled territories in Syria.
Another accused, Saifulla, was killed during an exchange of fire with the Uttar Pradesh Anti Terrorist Squad (ATS) on March 7, 2017, in Haji Colony.
The case was initially registered on March 8, 2017, by Lucknow ATS and re-registered by the NIA on March 14, 2017.
After investigations, the NIA said, a charge sheet was filed against eight persons on August 31, 2017.
Post the trial, eight accused persons were convicted on February 24 this year.
NIA Special Judge, Lucknow Court, Uttar Pradesh on Tuesday pronounced a sentence convicting the accused under various offences of the India Penal Code, Unlawful Activities (Prevention) Act, Arms Act and Explosive Substances Act.
Seven of the accused namely Mohammad Faisal, Gauss Mohammad Khan, Mohammad Azhar, Atif Muzaffar, Mohammad Danish, Sayed Meer Hussain and Asif Iqbal have been awarded the death penalty while Mohammad Atif has been sentenced to life imprisonment.
On the other hand, in yet another ISIS-related case, Gujarat NIA Special Court sentenced two terrorists to ten years rigorous imprisonment after the NIA found the use of social media platforms, such as Skype and Telegram, to radicalise and recruit cadres to carry out terror acts in India in the name of ISIS during its investigation.
Both accused Vaseem Arif Ramodia alias Ninja Fox and Naeem Arif Ramodia are brothers and residents of Rajkot in Gujarat.
"Investigations have revealed that they used online chats and messages to advocate and spread the ideology of ISIS. They arranged, participated and assisted in organizing online discussions and meetings among active ISIS operatives to plan and execute acts of violence and terrorism," said the NIA.
They had tried to commit arson by burning vehicles and shops belonging to non-Muslims, said the agency, adding "they have unsuccessfully tried to fabricate an IED as well".
On the directions of their online ISIS handlers, the NIA said, both the accused were preparing to carry out a lone-wolf attack at Chotila Temple.
"They had already recee'd the area but they were apprehended before they could carry out the attack."
The case was initially registered as by ATS Ahmedabad and re-registered by the NIA on May 25, 2017, and the Chargesheet was filed against them on August 22, 2017. After the trial was completed, judgment convicting the accused was pronounced on Tuesday. (ANI)
Read More:http://13.232.95.176/