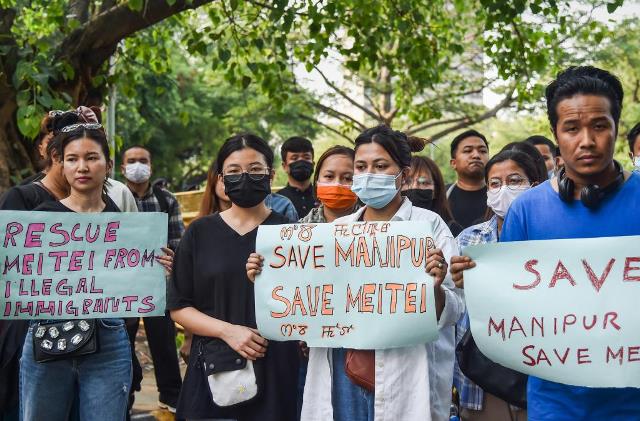 LM NEWS 24
LM NEWS 24
Nine Killed In Fresh Ethnic Violence in Manipur
Nine people have been killed and 10 others injured in a fresh flare-up of violence in Manipur which has witnessed ethnic clashes.
Imphal East SP Shivkanta Singh said those injured in the incident have been provided medical treatment.
"Nine people have been killed and 10 others injured in fresh violence this morning in Khamenlok. Those killed were all men. The post-mortem is being done. Treatment has also been provided to those injured," Singh told ANI.
Singh said that firing was heard in the area late on Tuesday night.
Official sources said that the role of suspected militants in the killings is being probed.
They said the area in the jurisdiction of Imphal East has seen incidents of violence over the last two-three days.
The Manipur government has extended the ban on the internet in the state till June 15 in view of the prevailing situation.
Union Home Minister visited Manipur for four days from May 29 and announced a series of measures to restore peace in the state.
He held meetings with Chief Minister N Biren Singh, leaders of various political parties, civil society, women and tribal groups and senior officials.
Shah had announced that a peace committee would be formed in the state.
Manipur has seen violence since early May following clashes during a rally organised by the All Tribals Students Union (ATSU) to protest against the demand for the inclusion of Meitei community in the Scheduled Tribe category.
The Manipur High Court had asked the state government to consider including the Meitei community in Scheduled Tribes (STs) list. (ANI)
Read More: lokmarg.com