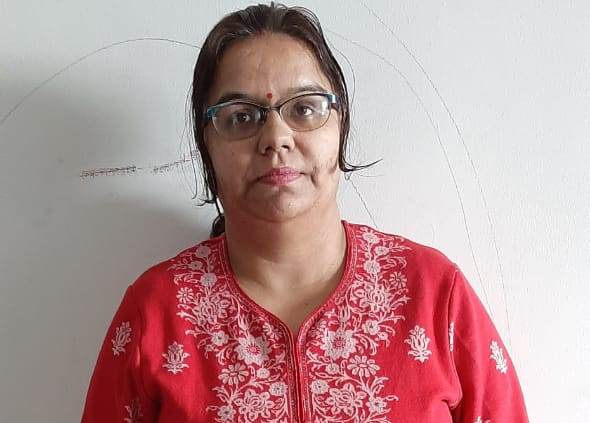 LOK ISSUES
LOK ISSUES
'Nirmala Ji Doesn't Inspire Confidence Among Middle Class'
Bhaskar Rashmi Pandey, a 38-year-old homemaker in Delhi-NCR, says a middle income household can draw little comfort from the mumbo-jumbo of Union Budget 2020
I was a working woman till 2013, after which I decided to quit work and focus on bringing up my two children. Thus, mine is a single-income household. I run a six-member family and I must say that my household budget has shot up big time ever since this government came to power in 2014.
Under previous governments, the price of daily-use items did go up, but they were brought under control immediately. With this government prices have been moving only upward. Take onions, a basic commodity for every kitchen, for example, remained above ₹80 for nearly two months. There was no effort from relevant ministry to bring the prices under control.
The budget (Budget FY 2020) just unveiled by the government doesn't give me much confidence. The government says it wants people to have more disposable income in their hands with the new proposed budget regime, but it's like ek kadam aage, do kadam peeche (one step forward, two backward). There might be more income in hand, but what use is it if the prices of products keep increasing? It is like back to square one.
In our household, we have two growing children and their nutrition is paramount. So milk, vegetables and fruits are a must buy. The prices of vegetables and fruits have shot up the most. In our household we had to increase the budget for these by ₹1000- ₹1500 every month, now totalling nearly ₹4,500, and I wonder how other families with insufficient or a fixed income might be managing their household?
We have completely stopped eating out at restaurants. Earlier we would go out twice a month, now we do that once in two months.
Also, people are in a dilemma regarding this government's every move, precisely because they are so unpredictable. Earlier housewives used to save money for rainy days but demonetization laid many women's savings to waste.
Even though many people are praising the move that the government has increased the bank deposit insurance from ₹1 lakh to ₹5 lakh in the FY 2020 budget, I wonder why people are forgetting just how many banks are literally on the verge of collapse. For all your investment, you are going to get ₹5 lakhs at the max(imum). Since 2017, there have been so many instances where people have not been able to withdraw their hard-earned money or a limit has been put on withdrawal.
With the condition that the universities are in today what with sudden violence and protests breaking out, we wonder how our savings for our kids' education (a major portion of any family's budget) will end up. In addition, even after spending on our children education, will there be enough jobs for them to earn a comfortable life? I wonder why the government isn't taking cognizance of the unemployment in the country. The youth needs to be productive if we don't want them engaging in anti-social activities.
Only a good budget, not the mere impression of a good budget, can lead to peaceful times. Frankly, our Finance Minister Nirmala Sitharaman Ji doesn't inspire much confidence. Being a woman she should understand that there are many expenditures in an average family, and that this budget has increased the price of many household items.
My husband who works at a senior position in the lamination industry laments the fact that the government isn't paying sharp attention to how the economy is functioning and is busy solving surface issues rather than looking at the deeper, bigger issues. I totally second him. Our average monthly expenditure has gone up to about a lakh, and I am sure other middle-class women are finding it increasingly difficult to manage.