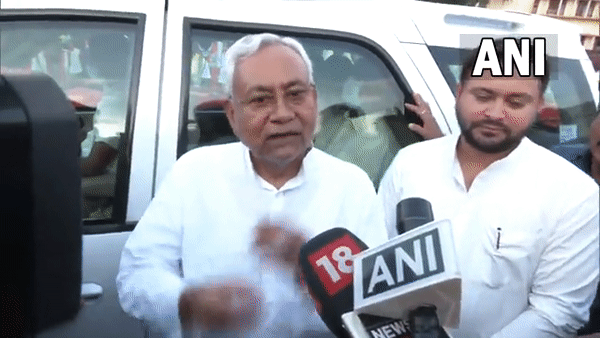 LM NEWS 24
LM NEWS 24
Nitish Dismisses RCP Singh's JD(U)-RJD Merger Prediction
Bihar Chief Minister Nitish Kumar on Thursday dismissed the prediction of his former party colleague RCP Singh who alleged that the JD(U) will merge with the RJD in the near future.
"Arrey chhodiye (Let it go)," said Chief Minister Nitish Kumar, reacting to RCP Singh's claim.
Earlier today, RCP Singh had slammed Nitish Kumar for repeatedly changing alliances and claimed that Janata Dal (United) will merge with Lalu Prasad Yadav-led Rashtriya Janata Dal in the near future, adding that the youth of Bihar needs to come together to free the State from the mismatched alliance of both the parties.