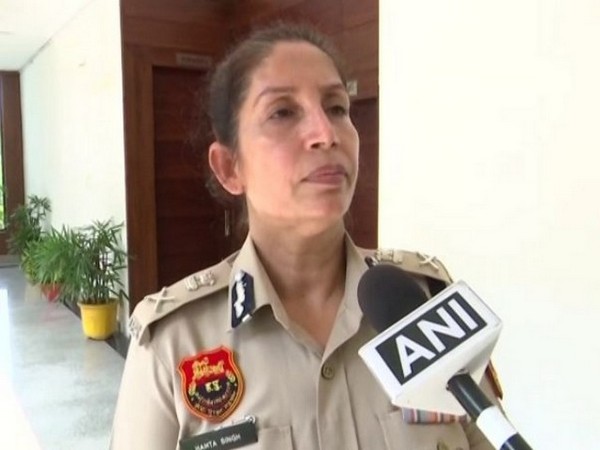 LM NEWS 24
LM NEWS 24
No Big Incidents Have Happened Outside Nuh: ADGP On Haryana Violence
Amid the clashes in Haryana that broke on Monday between two groups, the Additional Director General of Police Mamta Singh on Tuesday said that Nuh was the main affected area and no big incidents have happened outside Nuh.
While talking to ANI, ADGP Singh said, "Nuh was the main affected area…outside Nuh, no big incidents have happened…there were small incidents of violence, we have registered FIR and an investigation is underway."
The ADGP also appealed to the people to come forward with any information that can help them in the investigation.
"We have arrested a large number of people. We have appealed to everyone to come forward if they have any information that can help us in the investigation or identify the rioters," ADGP Singh said on Nuh clashes.
Earlier in the day, Haryana Chief Minister Manohar Lal Khattar reacted over Nuh violence and suspected a "conspiracy" behind the clashes that broke out between two groups on Monday.
Khattar while speaking to ANI on Tuesday called the incident "unfortunate" and said that clashes broke out at several places and that a big conspiracy seems behind the violence.
A total of five people have died including two home guards who were shot dead after after a clash broke out on Monday.
"This is an unfortunate incident. A Yatra was being organised during which some people conspired an attack Yatris and the police. Violent incidents were reported at several places. There seems to be a big conspiracy behind this," said Khattar.
Post the clashes between the two groups in Nuh, a curfew has been imposed in the area.
"Heavy police have been deployed in Nuh district and nearby areas. Curfew has also been imposed in Nuh and Section 144 has been imposed in some places. Around 44 FIRs have been registered and 70 people have been taken into custody. Strict actions will be taken against them," added Khattar.
Further assuring assistance to the victims of the deceased, Khattar appealed to locals to maintain peace and said, "So far 5 people have lost their lives including two police officials. We will provide all possible assistance to them. I appeal to the common people to maintain peace in the district."
Meanwhile, authorities on Tuesday said mobile internet services will remain suspended in Nuh district till August 2, Wednesday, in light of clashes between two groups. Prohibitory orders were also put in place in the district a day after the clashes.
All educational institutions, including schools, colleges, and coaching centres will remain closed on Tuesday in Gurugram in light of the clashes, the district Information and Public Relations officer of Gurugram said on Monday.
The order was issued by District Magistrate Nishant Kumar Yadav.
The deceased home guards were identified as Neeraj and Gursevak. They were deployed at Khedali Daula police station.
Further, according to the police, the personnel injured in the clashes were under treatment at Gurugram's Medanta Hospital. (ANI)
Read More: http://13.232.95.176/