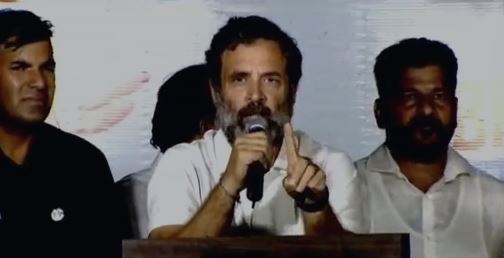 LM NEWS 24
LM NEWS 24
No-Confidence Motion: Rahul To Speak In LS Today
Leader of Congress in the Lok Sabha, Adhir Ranjan Chowdhury on Wednesday said that Rahul Gandhi will speak on the No Confidence Motion in Lok Sabha today.
"Rahul Gandhi will speak today. He will begin from our side at 12 noon," said Adhir Ranjan Chowdhury.
Gandhi, whose Lok Sabha membership was restored recently, will speak during debate on the no-confidence motion against the BJP-led government.
MP Gaurav Gogoi had on Tuesday begun the discussions after the Congress party tabled the motion of no confidence in the Lower House on Tuesday.
The Congress said that it was forced to move the motion against the governemt in order to break PM Narendra Modi's "maun vrat" (vow of silence) on Manipur. (ANI)
Read More: http://13.232.95.176/