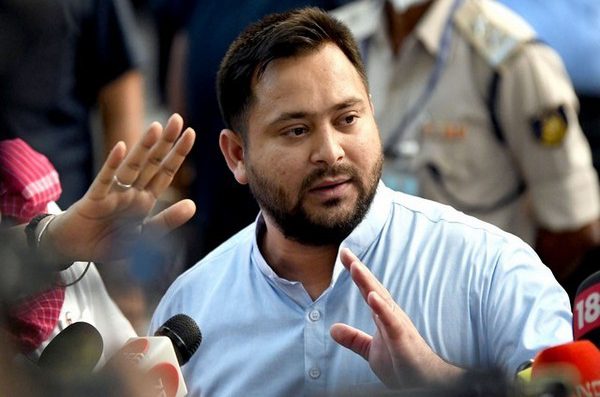 LM NEWS 24
LM NEWS 24
No Hurry To Be CM, Goal Is To Finish BJP By 2024: Tejashwi
Stating that he was in "no hurry to become the chief minister," Bihar Deputy Chief Minister Tejashwi Yadav on Wednesday said their "ultimate goal is to eliminate the BJP by 2024."
He also claimed that the Mahagathbandhan government is running smoothly under the leadership of Chief Minister Nitish Kumar.
"I am not in a hurry to become CM, currently, Nitish Kumar is the Bihar CM and he is leading the Mahagadhbandan. Our ultimate goal is to eliminate BJP by 2024," said Yadav.
When asked about former Bihar Chief Minister Jitan Ram Manjhi considering his son for the Chief Minister's post, Yadav said "There is nothing wrong with it as every father wants his son to be successful. Don't you want your son to be more successful than you?"
Earlier, Tejashwi Yadav had also dismissed reports about Nitish Kumar's desire to become Prime Minister and said that the veteran leader is focused on getting the opposition together for the upcoming Lok Sabha election.
"He (CM Nitish Kumar) is the CM and we are working under his guidance. The only agenda he has right now is bringing all opposition together. He has no desire to become the Prime Minister," said Deputy CM Tejashwi Yadav. (ANI)
Read More:http://13.232.95.176/