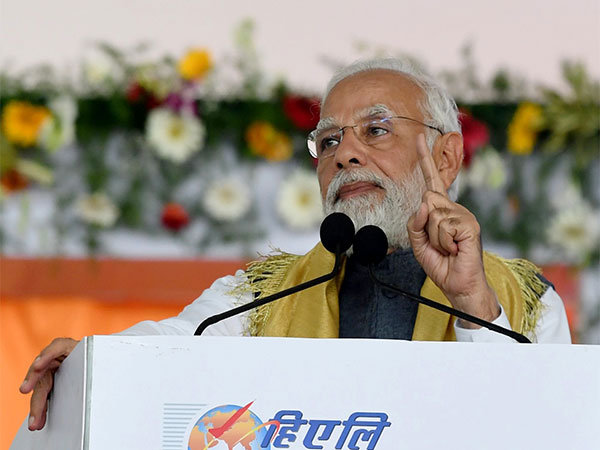 LM NEWS 24
LM NEWS 24
No Scope Of Complacency, Take Budget To Masses: Modi Tells MPs
Prime Minister Narendra Modi on Tuesday asked the Bharatiya Janata Party (BJP) MPs not to show any complacency and reach out to people on the ground.
Prime Minister Modi participated in Bharatiya Janata Party (BJP) parliamentary party meeting on Tuesday. BJP national president JP Nadda felicitated Prime Minister on arriving for the meeting.
Finance Minister Nirmala Sitharaman was also felicitated by Nadda for presenting the Union Budget 2023.
The weekly meeting of the BJP in the Parliament takes place every Tuesday when the House is in function.
Addressing fellow party MPs, PM Modi lauded his government's effort to bring in a budget at a very difficult time, said sources.
He said the budget has something for every stratum of society. PM asked party MPs to take the budget to the people.
"It is a huge responsibility on behalf of the MPs to talk about the budget to their constituency and tell people what is in the budget for them and how this budget comes in at a time in the world is going through a major economic crisis," sources said quoting PM Modi.
Prime Minister also asked BJP MPs to continue participating in various activities, including contests and sports to reach out to the youth and also to reach out to people in border district areas.
"Even if the BJP has been able to get a majority in 2014 and 2019 and public at large is happy with the efforts of the party. But, there is no scope for any complacency, and one must keep ear to the ground," PM advised to party MPs.
The budget session of Parliament started on January 31 this year with the joint Address by President Droupadi Murmu. Union Finance Minister Nirmala Sitharaman presented the Budget 2023-24 on February 1.
Since then there has been no business in Parliament because of the continued logjam over the Adani issue. The Opposition has demanded that the government should come up and respond in Parliament about the Adani stock issue following which disruption has been witnessed in both Houses.
Opposition parties are demanding a joint parliamentary committee probe into the allegations of stock manipulation against the Adani Group.
The opposition parties also held a meeting on Tuesday to "decide the day's strategy" regarding their demand for a Joint Parliamentary Committee (JPC) into the Adani Issue.
However, the opposition parties are expected to end the deadlock in the Parliament today. After placing their demands, they can participate in the discussion on the President's address, the final decision will be taken in the meeting of the opposition parties on Tuesday. (ANI)
Read More: http://13.232.95.176/