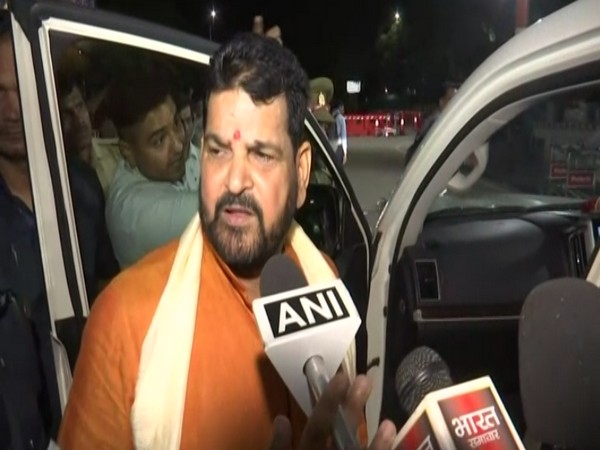 LM NEWS 24
LM NEWS 24
No Supportive Evidence To Prove Wrestlers' Claim: Delhi Police
Delhi Police sources on Wednesday said that till now no supportive evidence has been found to arrest the Wrestling Federation of India (WFI) president and BJP MP Brij Bhushan Sharan Singh, in connection with the allegations levelled by wrestlers against him.
According to top sources, Delhi police will be filing its final report on the matter within 15 days. "Within 15 days we will be filing our report in the court. It could be in the form of a charge sheet or final report," Delhi police sources said.
Delhi police sources further said that there is no supportive evidence to prove the wrestlers' claim.
"The sections of POCSO (Protection of Children from Sexual Offences Act, 2012) added in FIR has less than seven years' OF imprisonment, so investigating officer (IO) cannot proceed with arrest as demand by the accused," they pointed out.
"Neither he is influencing the witness nor he is destroying the evidence," they added.
Olympic medalist wrestlers Bajrang Punia and Sakshi Malik along with Vinesh Phogat, who have accused the Wrestling Federation of India (WFI) chief Brij Bhushan Sharan Singh of sexual harassment and are demanding his arrest, reached Uttarakhand's Haridwar to immerse their all medals including Olympic medals in the river Ganga on Tuesday evening, as a mark of their protest.
Several ace grapplers including Bajrang Punia, Vinesh Phogat and Sakshi Malik have been protesting against the WFI chief Brij Bhushan Sharan Singh accusing him of sexual harassment and demanding his arrest. They also went on to question the fact that how the women wrestlers had to hide for the entire day. (ANI)
Read More: lokmarg.com