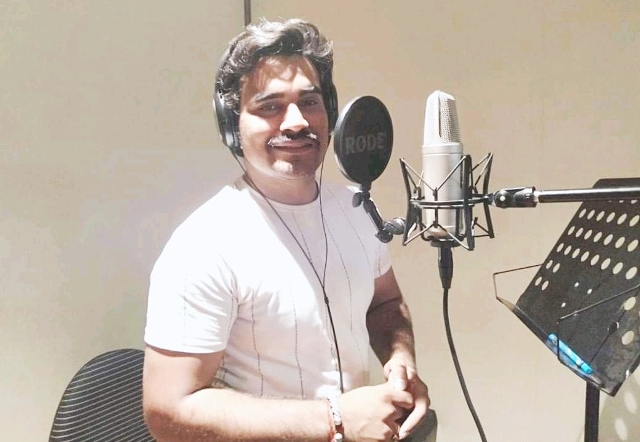 LOK ISSUES
LOK ISSUES
'No Work For 4 Months Is Draining On Creative Energy'
Actor-singer Abhishek Singh Golu, 25, says online concert can't match the thrill of a live show and being on the set. The struggle in Bollywood made him an optimist and he is sure things will soon be normal
The pandemic has been hard on everyone, but it has perhaps been the hardest on people from the entertainment industry. Can you imagine what four months of obscurity means for people in the entertainment industry? I am a television actor as well as a singer and I hadn't been able to sing or shoot for nearly four months.
Apart from the money that did not come in for this period, the fact that I couldn't use my creative energy was unbearable. Of course many people go in for online concerts etc now but nothing can compare to being on the sets.
Therefore I was immensely happy when I got a call from my producers that shooting for one of our serials would begin mid-July. The sets were sanitised at regular intervals. It is a given that each person has their own make-up kit, and even the brushes etc for each individual is also sanitised after every use. Something that really touched me was that the producer arranges every day for haldi doodh for everyone on the set.
Actors are given new clothes to wear for many scenes, which would be washed after every use. The cameras had protective covering and of course the scenes were shot with social distancing in mind. Many of the migrant workers who went back to their home towns were working with the entertainment industry. They have begun to come back in trickles but the industry will take a long time to recover fully.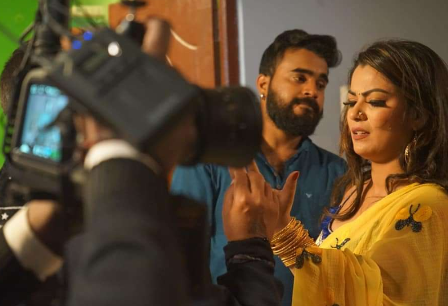 After the shooting I flew back to my home in Patna. I just wanted to meet my family. While in Patna, I began reminiscing about how the lockdown had been for me. Things had been tough but one of the things that kept me very grounded was the WhatsApp Group of CCL (Celebrity Cricket League). I have a WhatsApp group of friends I made in CCL and we kept each other motivated. Most actors are so supportive of each other. Working out at home, cooking and cleaning were other ways that I kept myself motivated.
Being a struggler in Mumbai teaches you to be an optimist; it prepares you to never lose hope no matter how tough things get. So one didn't give up hope, even if no money was coming in; one was thankful they at least didn't contract the virus. The pandemic has taught me to count my blessings.
My landlord hasn't waived off the rent for the four months in between but he has said I can pay rent as and when work starts getting better. You know how expensive renting a flat or room can get in Mumbai. In fact my family waived off the entire rent for the period of lockdown for one of the houses we owned because an old woman was living in it.
Besides acting, I sing for the Bhojpuri Film industry, Bollywood as well as the South. Live interaction and feedback from fans is a fuel for creative people. In our industry, audience is at the centre, and live feedback keeps us going. But coronavirus has taken those people away from us. I hope things get better soon and I can go back to both singing in the studios as well as live concerts.