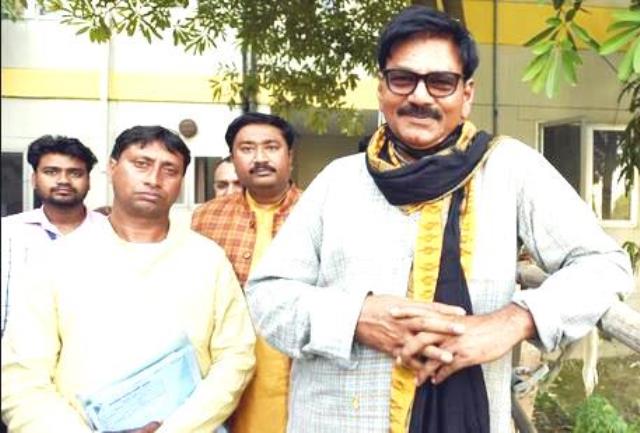 LOK ISSUES
LOK ISSUES
'Noida High-Rises Urgently Require Strict Lift Safety Laws'
Dhirendra Singh, legislator from Jewar constituency, says he has taken up the matter to CM's office and is hopeful of prompt action to prevent mishaps. His views:
On August 4, a tragic incident took place in one of the high-rise housing societies of Noida where a 73-year old lady died when the cable of the lift she was travelling in, snapped due to a malfunction. As the representative of the Jewar constituency in Greater Noida, I am deeply moved by this mishap. This incident has not only saddened us all but also awakened us to the urgent need for improved safety measures in our vertical living spaces.
With a strong sense of responsibility towards my constituents and an unwavering commitment to their well-being, I recently met with Chief Minister Yogi Adityanath to address this matter: the immediate formulation and implementation of a comprehensive Lift Safety Act. The severity of the situation prompted me to directly address this issue with the Chief Minister in Lucknow.
During our discussion, I stressed the pressing need for a regulatory framework that comprehensively addresses various aspects of lift safety, accountability, and maintenance. The tragic incident at the Paras Tierra society highlighted the inherent risks posed by lift malfunctions in high-rise buildings. It also brought to the forefront the larger implications for the numerous residents who heavily rely on elevators for their daily vertical movement.
Based on consultations with concerned residents, I articulated a concise four-point agenda that encapsulates the fundamental elements of an effective Lift Safety Act. Foremost among these points is the imperative of ensuring the safety and proper maintenance of lifts. Elevators are integral to modern living, and it is our duty to establish rigorous guidelines for regular upkeep and safety inspections to prevent similar unfortunate incidents in the future.
Accountability is another pivotal aspect of our agenda. It is crucial to define the responsibilities of all stakeholders, including builders, manufacturers, and service providers, involved in lift construction, operation, and maintenance. This transparency and accountability will create a framework that leaves no room for negligence or oversights.
ALSO READ: 'Gr Noida Authority Must Wake to Traffic Terror'
Equally essential is the assurance of high-quality lift services and their seamless operation. The proposed regulatory act would set benchmarks for service providers, motivating them to maintain the highest standards of technological proficiency, prompt repairs, and a rapid response mechanism during emergencies.
The last pillar of our agenda centers on establishing an effective mechanism for addressing complaints. It is vital for residents to have a reliable platform through which they can voice concerns and lodge complaints about lift functionality, safety issues, or any related matters. A robust complaint redressal system will ensure timely interventions and instill a sense of security among our community members.
I'm pleased to announce that the upcoming assembly session will see discussions about the "Lift Safety Act." It's a significant step forward, and I firmly believe that builders must shoulder the responsibility of ensuring such incidents do not occur. Timely and proper maintenance of lifts should be prioritized to ensure the safety of our residents.
The primary goal of advocating for the Lift Safety Act is to prevent such unfortunate incidents from occurring again and to safeguard the lives and well-being of our residents. As we witness the rapid urbanization and expansion of areas like Noida and Greater Noida, it becomes our responsibility to ensure that this growth is accompanied by unwavering commitment to safety standards. The proposed act aims to foster an environment of safety and security by instilling accountability and responsibility among all stakeholders involved in lift operations.
The tragic event in our community has ignited a fervor within me to passionately champion the cause of lift safety. By addressing the issues of maintenance, accountability, service quality, and complaint resolution, I am confident that we can bring about positive change that will reverberate throughout the high-rise landscape of our region. It is my sincere hope that this act will serve as a testament to our enduring dedication to the safety and well-being of our constituents, both now and in the future.
As told to Deepti Sharma
Read More: http://13.232.95.176/