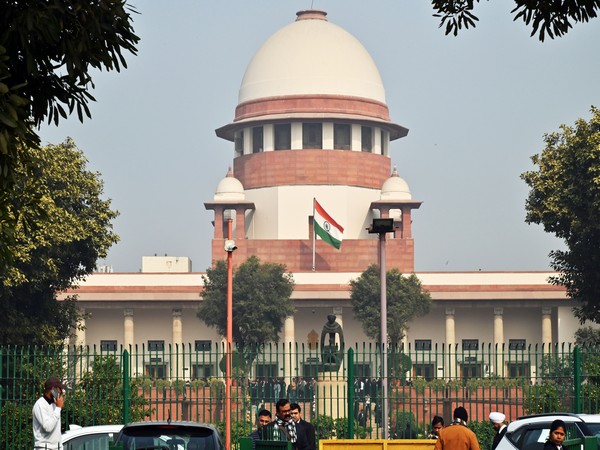 LM NEWS 24
LM NEWS 24
Nominated Members Cannot Vote In MCD Mayor Election: SC
The Supreme Court on Monday orally observed that the nominated members could not vote in the elections for the Mayor of Municipal Corporation while hearing a plea related to the mayoral poll.
A bench headed by Chief Justice of India DY Chandrachud orally observed that the constitutional provision is very clear that the nominated members cannot go for election.
The court remark came when senior advocate Abhishek Manu Singhvi, appearing for the petitioner, told the court that in Article 243R nominated members cannot vote.
Meanwhile, Additional Solicitor General Sanjay Jain agreed to postpone the mayor election and submitted that no poll will take place on February 16.
Thereafter the Supreme Court adjourned to Friday, the hearing on AAP and Shelly Oberoi's plea challenging the Delhi Lieutenant-Governor's decision to permit the nominated members to vote in the elections for mayor and deputy mayor in MCD.
The court was hearing a joint petition filed by Shelly Oberoi and Aam Aadmi Party.
In the plea, the petitioner has demanded time-bound elections to the post of MCD mayor, deputy mayor and member of the standing committee.
Recently the high-octane political drama unfolded inside the Delhi Civic Centre as the House met for a third time this month to elect the mayor, only to be deferred till the next date due to a ruckus over the nominated members being permitted to vote.
The House, which was first summoned on January 6 and then on January 25, had ended without a result due to unprecedented scenes emerging after the nominated members were allowed the right to vote for the post of mayor, deputy mayor and chairpersons of various standing committees.
The Civic Centre summoned for the third time on Monday to elect the mayor, however, no voting could take place due to ruckus and sloganeering and hence the stalemate continued.
The House proceedings began at the Delhi Civic Centre after Presiding officer Satya Sharma arrived and announced that aldermen – nominated members – would be allowed to vote in the process of electing the mayor. However, the House was adjourned after the Aam Aadmi Party members objected to it.
Soon after the House was resumed, the BJP members could be seen sloganeering while also accusing the AAP of attempting to poach its councillors. The House was adjourned owing to the uproar, thus failing to elect the Mayor.
Earlier AAP's mayoral candidate Shelly Oberoi moved the Supreme Court but later on February 3, she withdrew her plea.
Oberoi in her plea had sought directions for the elections to take place in a time-bound manner and to ensure that the nominated members are not allowed to vote. (ANI)
Read More: http://13.232.95.176/