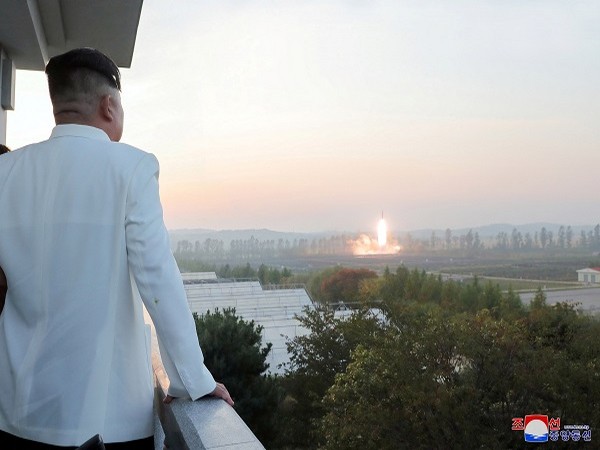 LM NEWS 24
LM NEWS 24
North Korea To Launch 1st Military Spy Satellite In June
North Korea is all set to launch its first military spy satellite in June. The planned launch is aimed at tracking US military action on a real-time basis, reported Yonhap News Agency as quoting a senior official in charge of the North's military affairs.
This comes a day after the North Korea notified Japan about its plan of launching a satellite between May 31 and June 11.
Ri Pyong-Chol, vice chairman of the Central Military Commission of the governing Worker's Party of Korea (WPK), said in a statement that North Korea's scheduled satellite launch is an "indispensable" action to bolster war readiness. The remark was broadcast by the North's official Korean Central News Agency.
According to Ri in the English-language statement, North Korea's spy satellite, which will be launched in June, as well as various reconnaissance tools that are currently being tested, are "indispensable to tracking, monitoring, discriminating, controlling and coping with in advance in real time the dangerous military acts" of the US and South Korea, as per Yonhap.
Without providing any further details, he also vowed to "expand reconnaissance and information means and improve various defensive and offensive weapons and have the timetables for carrying out their development plans."
North Korea stated earlier this month that it had finished making the necessary preparations to launch its first military surveillance satellite atop a rocket, with Kim Jong-un approving the "future action plan."
At a key party congress in 2021, the leader of the North Korea pledged to build advanced weaponry, including a solid-fuel intercontinental ballistic missile, a nuclear-powered submarine, and a military reconnaissance satellite, according to Yonhap.
Ri blasted the United States and South Korea for inflaming military tensions on the Korean Peninsula, criticising the South's plans to organise a multinational naval exercise to stop the trafficking of WMDs as well as the allies' largest-ever live-fire practise.
He also criticised the United States for stepping up its "hostile air espionage activities" after sending out high-profile military surveillance planes over the Yellow Sea recently, as per Yonhap.
Ri said, "We will comprehensively consider the present and future threats and put into more thoroughgoing practice the activities for strengthening all-inclusive and practical war deterrents."
North Korea's planned satellite launch was "strongly" discouraged by South Korea on Monday, and Pyongyang was threatened with paying "due prices" if it went ahead with the launch.
As it uses the same technology as ballistic missiles, North Korea's projected satellite launch would be in violation of many Security Council resolutions prohibiting its nuclear and missile programmes.
Although many questioned the North's satellite capabilities, experts claimed that a spy satellite will enable the North in staging a precise strike against targets in combat scenarios by improving the country's surveillance power.
The secret regime said in December of last year that it had carried out an "important, final-stage" test for the development of a spy satellite and had made available black-and-white images of South Korean cities taken by its "test satellite" from space, Yonhap News Agency reported. (ANI)
Read More: lokmarg.com