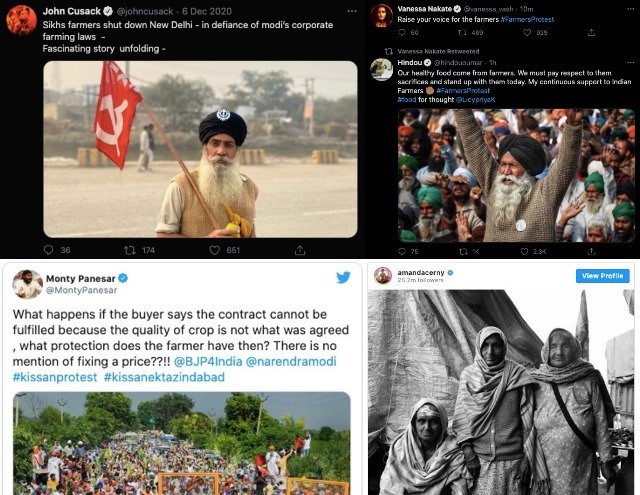 LOK ISSUES
LOK ISSUES
Not Just Rihanna-Greta, Many Global Figures Back Farmers Protest
Since the news of the Farmer's Protests in India have started to make the International News, the surge in the support on social media has sky rocketed after celebrities such as Rihanna, Greta Thunberg and US Vice President, Kamala Harris's niece have shown their support.
While this has helped the international community become aware and understand better the protests that have been happening in India over the past 5 months there has been some backlash from the Indian authorities.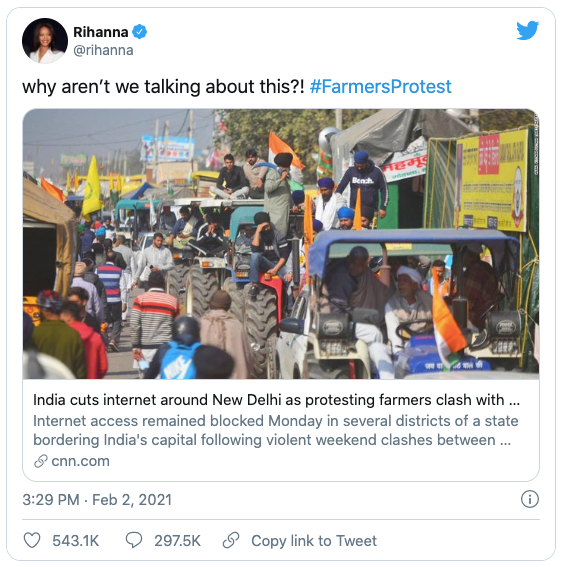 They issued a statement on Wednesday 3rd February 2021, accusing 'foreign individuals' and celebrities of 'sensationalism' following Rihanna's post.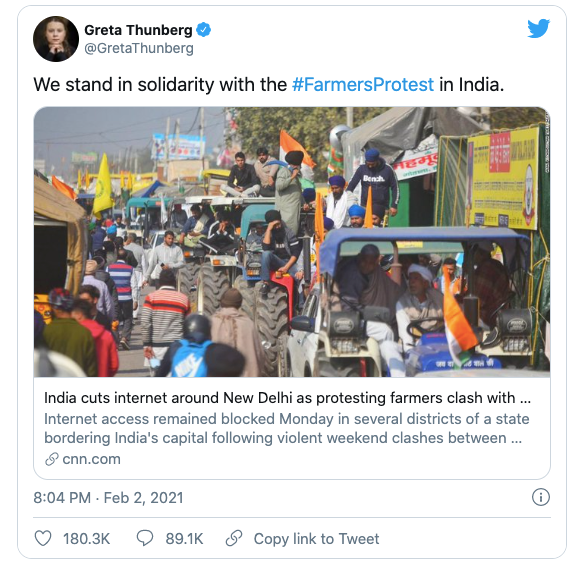 While Rihanna, has helped bring light to the farmer's protests with her plus 100 million followers and her comment retweeted more than 230,000 times and liked by more than half a million users, she is not the first celebrity to speak out about the New Farm Laws. Take a look below how other celebrities from cricketer Monty Panesar and filmmaker Gurinder Chadha to American actor John Cussack have lend weight to the raging protests.