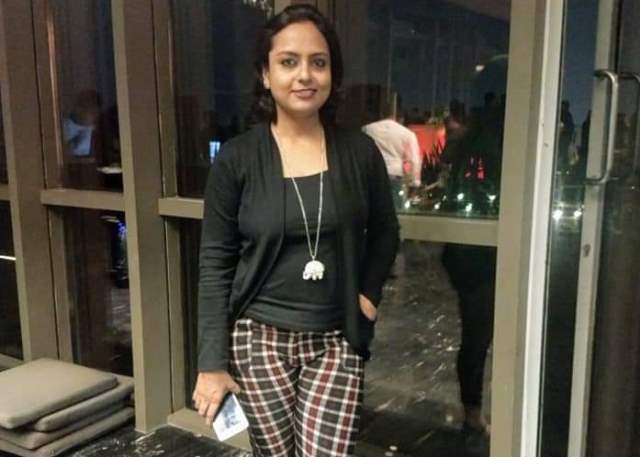 LOK ISSUES
LOK ISSUES
NRC – 'Citizen Register In W Bengal Will Be A Catastrophe'
Banani Mukherjee Das, 32, a public relations professional based in Kolkata feels that the National Register of Citizens is discriminatory and an anti-thesis of ancient Hindu principle Vasudhaiva Kutumbakam. She dreads NRC's impact on West Bengal — a state where a large chunk of the population comprises of refugees from Bangladesh.
I have lived in different parts of the country. All these years, I learned one thing — people are the same everywhere. In no way can there be any discrimination. However, the National Register of Citizens (NRC) introduced in Assam in the name of 'nation building' is highly discriminatory. The NRC looks like a policy required for strengthening the nation, but it is ultimately having the exact opposite effect.
NRC has created a lot of confusion among people. I have heard stories of people going back to their flooded houses, risking their lives, just so they could secure their documents of citizenship. There are stories of some people from the same family being added into the NRC, while others from the same family couldn't make it to the list. And to implement such policies in one go is not effective at all.
Home Minister Amit Shah has said that the NRC will also be implemented in West Bengal along with many other states, which I feel will be a total failure.
The Centre should figure out a way to weed out genuinely illegal (read anti-social elements who want to disturb national integrity and peace) rather than drafting policies which harass good-intentioned, law abiding people.
I'm happy that Mamata Banerjee has talked about a resolution. How can the government just uproot people, who have dedicated their lives towards society and nation-building in various capacities? My family and I have forever thought of ourselves to be Indians. India is the idea of love, rather than just land.
Our family traces down our last known ancestry to Dhaka in Bangladesh. My grandfather's grandfather had lived there. However, soon after Partition in 1947, riots started breaking out and the seeds of mistrust between people were sown. So like many other families, members of our extended family too started moving to safer places that felt like home — in our case, West Bengal.
My father was just a year old when he arrived with his family to India in the 1960s. He grew up here and built a life. My mother, on the other hand, was born and brought up in West Bengal. Thankfully my family is safe because my father shifted before 1971, which was the year of creation of Bangladesh. But what about the others?
Does the government think that refugees — people who are fleeing for their lives would be thinking about getting their documents first, before entering India? Or should they be bothered about their survival? For refugees fleeing Bangladesh in 1971, it was so difficult to settle emotionally in a new place, but they got ample love and support from the people of West Bengal.
Till a few years ago it was a known fact that India opens its doors to people in need, including Sikhs from Afghanistan. In old times India gave space to the Parsis and Bene Israeli Jews and many others.
India gave the world the mantra of 'Vasudhaiva Kutumbakam' (the world is a family). Then why break up the family? Shouldn't we be supporting each other? Any national policy should be made on the basis of how it would improve people's lives.
People from West Bengal and Bangladesh share the same cuisine, the same taste in music (Baul geet and Lalon Geeti etc.), and even national heroes who are revered equally in both the countries. I feel West Bengal in particular and India in general believe too deeply in the idea of love to let divisive politics affect them.
Perhaps it is time for our ministers to read Shadow Lines by Amitav Ghosh, which talks about the inherent fragility of borders.