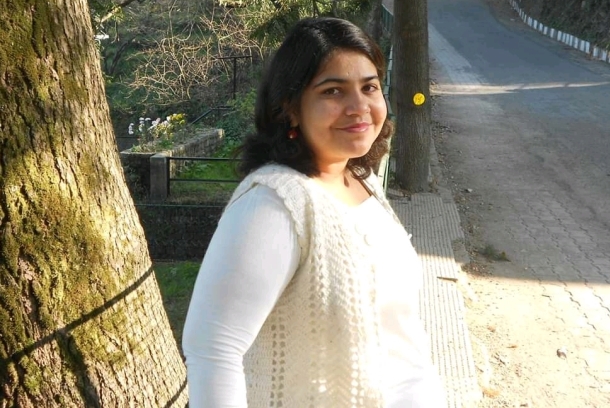 LOK ISSUES
LOK ISSUES
NRC – 'Misinformation Is Rife, Muslims Are Scared'
Mandavi Yadav, 28, a freelance writer, finds the government's decision to enforce the National Registry of Citizens a haphazard and insensitive exercise
I live in Chandigarh, an affluent cosmopolitan that has welcomed people from all parts of the world. We called Chandigarh home in 2003 after living in several cities, owing to my father's Air Force job. My family has had to live like nomads for several years, before finally settling in Chandigarh. So I can understand how people feel when they have to leave their homes and move to a completely different city. It made me feel like a babe in the woods.
The NRC exercise has taken it to a different level altogether. People who have been living in India for years stand to lose their homes — their country.
It's the government's job to stop illegal immigrants at the borders, why does such a huge population have to suffer in order to weed out illegal immigrants? I feel the government has taken the longer route here.
The defence services are truly secular. I was never taught to differentiate on the basis of caste, creed or religion. However, after I started working (I have worked in Delhi and Mumbai), I found that it was mostly the less-educated migrants from smaller towns, who discriminated on the basis of caste and religion. This behaviour was perhaps stemming from a deep-rooted insecurity about not being educated enough or economically sound.
The truly educated lot (and not just literate) in big cities doesn't discriminate. It is ironic how people who themselves have migrated to big cities want to flush out other immigrants. It is this section of society that supports exercises like NRC. Everyone is a foreigner the moment they leave their homes. Everyone is a minority somewhere. Why then can't we all have each other's backs?
Also, I feel that the implementation of NRC is quite haphazard and insensitive. Misinformation is rife and many people are scared, especially Muslims. Even the UPA government used to take care of the country's security but not in such a manner. I feel they understand the nuances of the human mind better and thus would start off by creating awareness campaigns, holding camps to disseminate information, inspiring/attracting people subtly to be a part of the exercise. BJP, however, I feel doesn't understand the nuances of the human mind and everything including national security is black and white for them.
India was once known as a country that sent no refugee away. I understand that many anti -social elements used this to spread terror, but I also feel that we should help those who are being persecuted in their homelands. We were spiritual leaders at a time, but slowly (as is visible in the NRC exercise) many people don't want to do the hard work on themselves to become big but rather get happy only when they make others feel small. Hinduism allows absolute freedom to find God /faith and I think people who are scared of Hindus being in danger haven't known the beauty of Hinduism completely.
I use social media to make people aware of and sensitive about socio-political issues. However, I see many people still put more emphasis on how a product (or ideas in this government's case) is marketed rather than the contents of the product itself. Most people don't know that if RSS was considered a fringe organization, so was Students' Islamic Movement of India (SIMI). I wish people would educate themselves, before taking sides on any issue, especially on sensitive issues like NRC. Secularism is not a dirty word. It just means striking the right and creating an equal world.