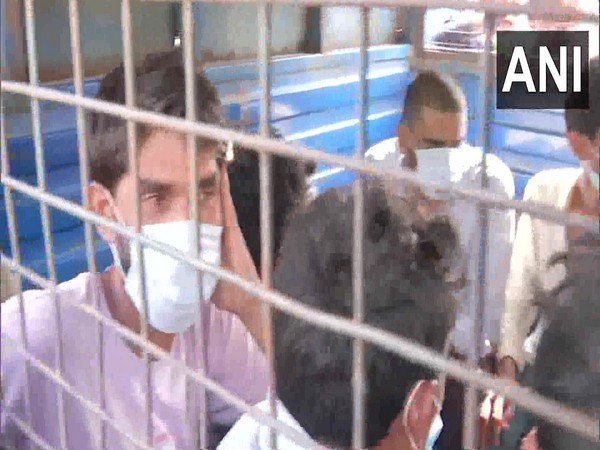 LM NEWS 24
LM NEWS 24
Nuh: 23 Alleged Accused Produced In 6 Different Cases Before Court
A total of 23 people arrested in connection to the recent incidents of violence in Haryana's Nuh were produced before the court, and were later sent to police remand for up to five days on Thursday.
"A total of 23 accused in 6 different cases were produced before the court today. Accused in FIR No. 261 sent to 4-day remand. One accused sent to 3-day remand, five accused sent to 4-day remand and the remaining sent to 5-day remand," said the Counsel of the accused on Thursday.
Earlier on Thursday, Haryana Home Minister Anil Vij said that police have registered 83 FIRs and 159 people have been arrested after the violence gripped Nuh and Gurgram districts.
Former Haryana chief minister Bhupinder Singh Hooda demanded a judicial probe by a high court judge into the government's "failure" to prevent the violence.
"We demand a judicial inquiry headed by a high court judge into why the government failed to prevent the riots in Nuh, and that will help bring out the truth about the incident," he told reporters.
"The probe should ascertain the truth about what led to the violent clashes, who instigated them, and why the government failed to take preventive steps on time to prevent a communal clash," Hooda said.
Earlier on Thursday, the Haryana government partially lifted the mobile internet suspension from 1 pm to 4 pm hours today in multiple districts.
The state government, in its order, said that the internet is being lifted for the said period of time to facilitate the candidates of the CET/Screening test (Group C posts) to download their admit cards.
The internet will be partially lifted in Nuh, Faridabad, Palwal, and the territorial jurisdiction of Sub Division Sohna, Pataudi, and Manesar of District Gurugram.
Clashes between two groups broke out in Nuh after a religious procession passing through the district came under attack, leaving two home guards dead and dozens of people—including around 20 policemen —injured in the frenzy of violence that followed. (ANI)
Read More: http://13.232.95.176/