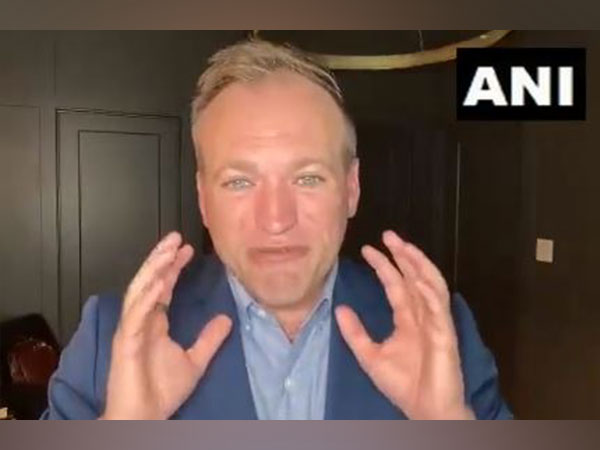 LM NEWS 24
LM NEWS 24
Obama Should Spend His Energy Complimenting India More Than Criticizing: Moore
Former president Barack Obama should spend his energy complimenting India more than criticizing it, according to a former commissioner of the US Commission on International Religious Freedom (USCIRF) Johnnie Moore.
"I think the former president (Obama) should spend his energy complimenting India, more than criticizing India. India is the most diverse country in human history. It's not a perfect country, just like the United States, it's not a perfect country, but its diversity is its strength, and we should be complimenting the largest democracy in the world every chance that we can, that we have," Moore, an evangelical leader, in an interview with ANI said.
Moore's remarks come in the wake of an interview by Obama to CNN recently in which the former US President was cited as saying that Biden should raise the religious freedom issue with India, as he would have done had he still been the US president.
In an interview with CNN on Thursday, Obama said if India does not protect the rights of ethnic minorities, there is a strong possibility at some point that the country starts pulling apart. Obama also told CNN interviewer Christiane Amanpour that if President Joe Biden meets with PM Modi, "the protection of the Muslim minority in a majority Hindu India is something worth mentioning".
Asked a question relating to India and China, Obama said he has worked with Prime Minister Narendra Modi on the Paris Accords to deal with climate change.
"By the way, if I had a conversation with Prime Minister Modi, who I know well, part of my argument would be that if you do not protect the rights of ethnic minorities in India, then there is a strong possibility that India, at some point, starts pulling apart. And we have seen what happens when you start getting those kinds of large internal conflicts. So that would be contrary to the interests not just of Muslim Indians but also Hindu Indians. I think it is important to be able to talk about these things honestly. Things are not going to be as clean as you like, because the world is complicated," Obama told CNN.
USCIRF is a US federal government commission which makes policy recommendations to the US government and was created by the International Religious Freedom Act of 1998. USCIRF Commissioners are appointed by the President and the leadership of both political parties in the Senate and the House of Representatives
The former USCIRF commissioner told ANI that PM Modi's historic visit to the US was an occasion to be celebrated.
"And so I think, you know, it was the time to celebrate a historic visit, you know, rather than leveling some criticism on it, you know, with your friends, particularly when it comes to democracy. With your friends, it's sometimes better to privately criticize and to publicly, publicly praised. That's good geopolitics," Moore said.
"I disagree with the sentiment of the former president (Barack Obama)," he said, adding, "Even in that critique of the former president Obama couldn't help but also complement Prime Minister Modi, and I certainly understand why having spent some time with him," Moore added.
Moore, who served as a spiritual advisor to former President Donald Trump, praised India's "diverse democracy" and said that the country should be complemented every chance the world gets.
Notably, Moore who has served on the US Commission on International Religious Freedom for several years was sanctioned by China for his work in 2021.
Bharatiya Janata Party Vice President Baijayant Jay Panda slammed Obama for his remarks and said it is preposterous to see the former US President "pander to the anti-India crowd, lecturing India in the same breath as China for its atrocities in Xinjiang".
Obama in his interview to CNN had also said it is important for the US president to say that if China is sending Ughurs to mass camps and they are being "re-educated, that's a problem and a challenge to all of us" and there is a need to pay attention to it.
Obama's comments had received backlash in India with Union Finance Minister Nirmala Sitharaman stating that under his reign, the United States had bombed six Muslim-dominated countries.
While addressing a press conference in New Delhi on June 25, Sitharaman said, "It was surprising that when the PM was visiting the US and telling people about India, a former US President (Barack Obama) was making a statement on Indian Muslims…I am speaking with caution, we want a good friendship with the US, but they comment on India's religious tolerance. Perhaps 6 Muslim-dominated countries were bombed due to him (Obama)… More than 26,000 bombs were dropped."
The Union Finance Minister also defended PM Modi from questions surrounding the treatment being meted out to the Muslims in India and pointed out that out of 13 honours, that the Prime Minister received from different countries, six awards were from such nations where Muslims are in the majority.
"Honorable prime minister himself during the press conference in US has said how his government works on 'Sabka Sath Sabka Vikas' principle and doesn't discriminate against any community whatsoever but the fact remains that repeatedly when people join in in this debate and highlight issues which are non-issues in a way because if there are issues in states which are to be raised they are being raised at the state level," Sitharaman told reporters. (ANI)
Read More: http://13.232.95.176/