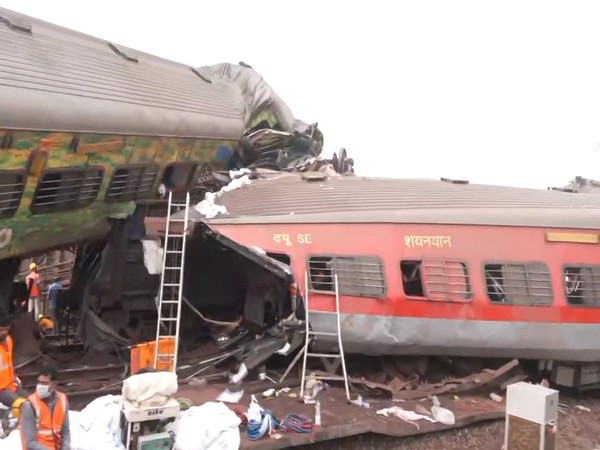 LM NEWS 24
LM NEWS 24
Odisha Train Accident: Death Toll Rises To 238
The death toll in the Odisha train accident involving two express trains — Bengaluru-Howrah Express and Shalimar-Chennai Coromandel Express — and a goods train in Balasore has risen to 238, South Eastern Railway said on Saturday.
"As per the information received till now, there are 238 casualties. Around 650 injured passengers have been taken to the Hospitals of Gopalpur, Khantapara, Balasore, Bhadrak and Soro," the South Eastern Railway said.
The 12864 Sir M Visvesvaraya (Bengaluru)-Howrah Express Superfast Express was travelling towards Howrah with 1000 passengers. A special train carrying 200 stranded passengers is now headed from Balasore to Howrah.
"Water, tea and food packets are being provided to passengers at Kharagpur station. Food packets will also be provided in Howrah after arrival of the train," South Eastern Railway said.
Several coaches of the 12864 Bengaluru-Howrah Superfast Express, on the way to Howrah, derailed and fell on adjacent tracks. The 12841 Shalimar-Chennai Central Coromandel Express coming from the opposite directin on the parallel track rammed into the derailed coaches. Some 12 Coromandel Express coaches derail and hit the stationary goods train on the third track.
According to Railway spokesperson Amitabh Sharma, the accident took place around 7 pm on Friday.
Union Railways Minister Ashwini Vaishnaw reached the spot and supervised the rescue operation
"A detailed high-level inquiry will be conducted and the rail safety commissioner will also do an independent inquiry," Vaishnaw said on Saturday.
He added, "Our focus is on rescue and relief operations. Restoration will begin after clearance from the district administration". (ANI)
Read More: lokmarg.com