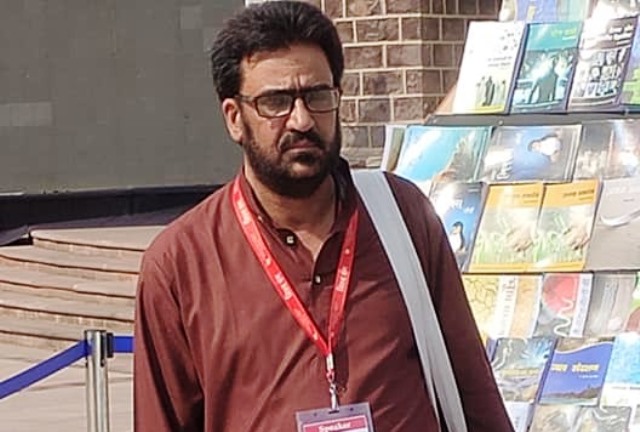 LOK ISSUES
LOK ISSUES
Of What Use Are Multiplexes When Kashmiri Apples Rot on Highway
Nida Nawaz, a Srinagar-based writer, says Kashmiri people who live under an uncertainty about their future have little time to rejoice the return of cinema halls in Valley
The recent opening of a movie theatre in Kashmir has been celebrated in the mainstream media. But the ground reality is different from what people in the rest of the country perceive. A day after I saw the news of movie theatre reopening in Shopian and Pulwama, I went there to find out the ground reality.
The locals told me that some government employees had come the previous day with some chairs and mounted a screen on them. That is how the so-called inauguration took place. Unfortunately, most of the people in this area are not even aware of the existence of a movie hall. For them, it is life as usual.
There is so much of daily surveillance and control mechanism in Kashmir that the people cannot afford to think anything else, let alone going to a cinema hall for entertainment! People are living under constant threat and pressure. How could anyone imagine watching a film in a movie theatre and rejoicing over it?
At the same time, I find it pitiable that many among the young generations in Kashmir have never seen a movie theatre in their lifetime. It is hard to imagine that there has been no operational movie hall in the Valley for more than three decades.
ALSO READ: 'Netas Running Their Shops, Kashmiris Want To Run Theirs'
I remember during my university years, we often skipped our classes to watch a popular movie. When militancy struck Kashmir, the cinema culture was one of the first casualty. The Kashmiri youth today have no idea of a movie-going culture. Their concerns are entirely different. They are under immense psychological and economic pressure due to uncertainty about their future. They need jobs, they need peace and prosperity.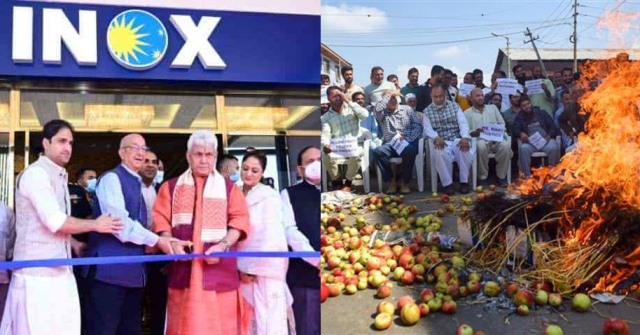 The return of the movie theatre in Kashmir is mere optics. Everything operates here on contract. For example, if a flag is to be hoisted at Lal Chowk in Srinagar or a rally is to be taken out, then it is contracted to BJP workers. It is the same with this movie theatre thing.
Both the state and Hurriyat leaders have cheated the Kashmiri people. This politics of optics continues even after the abrogation of Article 370. We need to understand that cinema or a movie theatre has nothing to do with the economy and wellbeing of Kashmir.
The economy of Kashmir depends a lot on the apple industry here. Trucks loaded with apples are regularly stopped on their way for five to six days in the name of security checks and other concerns. Only Kashmiris suffer from it. You cannot impose nationalism or patriotism. These values must be inculcated through people-friendly policies, by creating jobs, and by empathy.
Sorry to say that the unemployed youth here need jobs, not cine multiplexes. They need industries, as was promised by the government after the abrogation of Article 370. But we have seen all promises turning into jumlebaazi, as usual.
As told to Nityanand Gayen