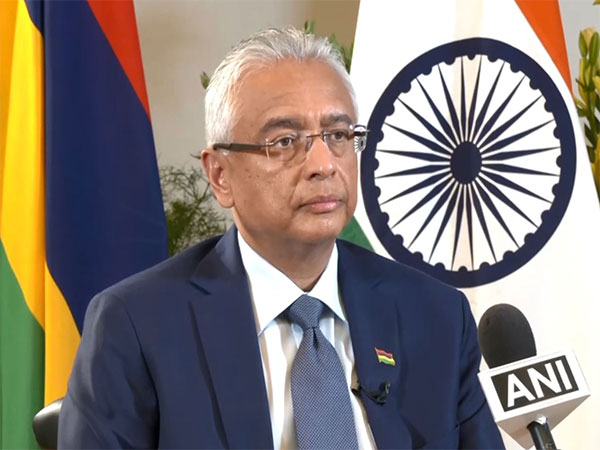 LM NEWS 24
LM NEWS 24
'One Earth One Family One Future' A Perfect Theme For G20: Mauritius PM
Mauritius Prime Minister Pravind Kumar Jugnauth hailed India's G20 Presidency and said that there couldn't have been a better them for the summit than 'One Earth, One Family and One Future', which translates to 'Vasudhaiva Kutumbakam'.
He also thanked India and Prime Minister Narendra Modi for inviting Mauritius as a Guest Country at the G20 Summit and affirmed contributing at the summit.
In an exclusive interview to ANI, Jugnauth said, "I must thank the government of India, particularly Prime Minister Narendra Modi, for having invited Mauritius as a Guest Country to attend this G20 Summit. Mauritius is very honoured and privileged to be participating. We have contributed throughout the year and we are going to contribute to this Summit. This is being held at a very critical juncture because we have been facing the COVID-19 pandemic. We were at a situation when the whole world was at its knees. On top of that, it is being compounded now with this conflict in Ukraine. We also see the effects of climate change".
"So, it is important for a summit like this one all the countries to sit down and see how we can bounce back. I think there is a need for us to be resilient, there is a need to review our policies in view of the lessons that we can draw from those events," he added.
He further said that amid the ongoing conflicts in Africa and Ukraine, and issues like climate change, the issues being put up by India under its presidency are very pertinent.
"I think there could not have been a better theme that has been chosen by India – One Earth, One Family and One Future – which is drawn from the Sanskrit phase of 'Vasudhaiva Kutumbakam'. I think this is pertinent more so when we look at the effect of climate change because what one country does, not only affects that country but also the whole world. That is why, we have to reflect collectively and we have to act collectively," the Prime Minister said.
He added, "Each one of us has a duty to save the planet and save the whole population. I am happy to see that India has taken this very inclusive approach and to try to get everybody on board. There have been a number of meetings before the summit, and there have been a lot of proposals and ideas that have been edited. I am very confident that we are going to make progress".
Earlier in the day, Mauritius PM Jugnauth arrived at the New Delhi Airport on Thursday for the G20 Summit, which will be held here in the national capital from September 9-10. He was received at the Airport by Shripad Naik Union Minister of State for Ports, and Shipping. (ANI)
Read More: http://13.232.95.176/