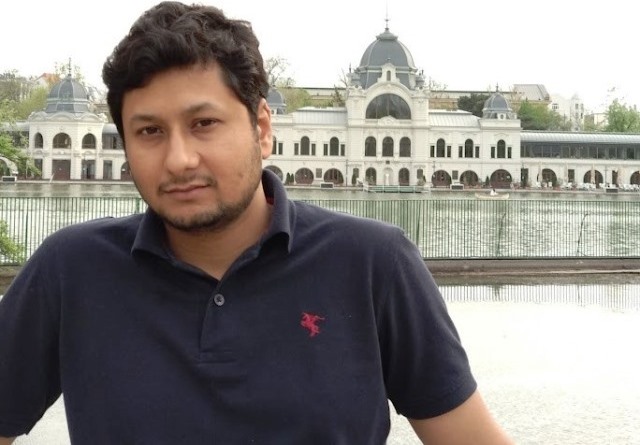 LOK ISSUES
LOK ISSUES
'One Property Agent Was Upfront: Muslim Tenants Not Welcome'
Md Tausif Alam says he had only read media reports about Muslims being turned away as tenants but when he faced the situation in real himself it came as a humiliating shock
I had often read stories and experiences of others and create this unrealistic belief that such things happen to others until we find ourselves in the same situation. Who hadn't read accounts about Muslims being denied a house as tenant in metropolitan cities, particularly in Mumbai, the biggest cosmopolitan city in India?
Still, it was a rude, and humiliating, shock when I faced it myself in a melting pot like Delhi.
In 2016, I was living in the Patparganj area of east Delhi, working for a top media organisation. The same year, I got married and decided to move into one of those gated housing societies that were dotted close by in Mayur Vihar – an upscale, well-educated and middle-income locality which was close to central Delhi and in close proximity to my workplace too.
My first point of contacts was brokers who connect potential renters with house owners. In no time I realise during my interaction with them that the process is going to be challenging. Worse, there was a pattern to it.
Let me relive how the conversation would often go: I would call up a broker and tell him that I was looking for a flat on rent in one of the gated apartments in Mayur Vihar. He would respond that 'yes, sir, there are many available'. He would then enquire about the budget, marital status, the number of people in the family and other details.
Then, suddenly, maybe at the mention of my name, Mr Agent would realise that the prospective client is a Muslim. Immediately, the terms would change, the availability vanished. The melting pot had a meltdown.
It became a routine thereafter. Some brokers would say they needed to confirm the availability with the owner again, others said the owner had a condition for a vegetarian tenant. Only a few were upfront: no Muslims tenants, please.
It hurt: being told over and over that there was no place for me there. The first-hand experience of this kind of situation also gave me a sense of perspective about the demographic division of our society on the basis of castes and religions, a metropolitan city no bar.
Thankfully, we were able to rent a house in one of those apartments. But, the irony of the situation was that the entire gated society had reserved itself for Muslims, majorly. A ghetto by another name.
My experience brought back into my mind the stories I had read only in newspapers. Just that this time I was a character in the story. Finding a house is an ordeal for everyone in a big city today. But the challenge goes to another level when your religious identity comes into play. Every time, we change a house, we have to go through the same experience.
I didn't have this experience before in Delhi because earlier I mostly lived in 'student areas'. The caste and religion of a student in such zones of Delhi was just "student". Gated communities were never a student's choice and reach, also vice versa.
In recent years, much has changed. I am not sure that even student are not judged from their religious or regional identities as tenants. And I am worried and anxious about students who would now be branded as Muslim students, Sikh students, Christian students or Dalit students. I can only pray for sanity to prevail.