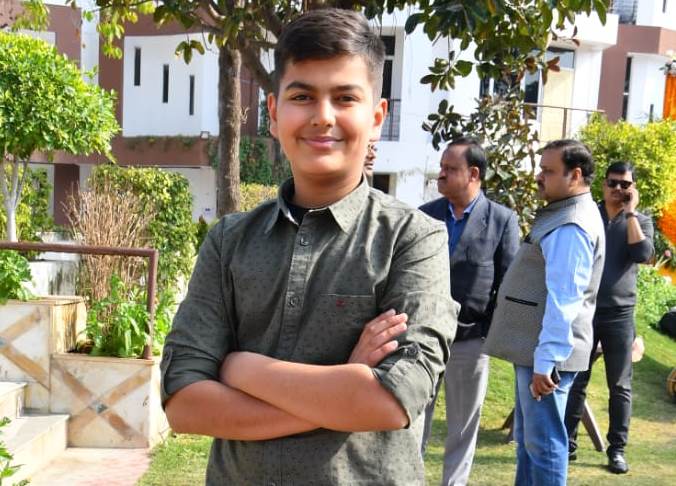 LOK ISSUES
LOK ISSUES
'Online Classes, PUBG, Web Series… Lockdown Is Cool'
Vaibhav, a Class 9 student in Delhi-NCR, says teenagers have adapted to digital mediums better than grown-ups. Other than not being able to indulge in outdoor sports, his life hasn't changed much during lockdown.
I am a student of Class 9 and we are deep in the middle of changes brought about by Coronavirus. Schools have been closed for really long now and we are getting used to online classes. Earlier, mobile phones were an important part of our lives, but now they have overtaken every aspect of our lives. Due to lockdown, we aren't able to go out anywhere. So the phone is the real go-to place now: to attend lectures, to play PUBG games with friends and catching up with new web series on online apps.
As teenagers, our understanding and comfort levels with digital mediums is better than adults. That is why we have adapted to the lockdown better than most other grown-ups. Digital mediums make you feel part of a wider world.
I was a huge PUBG fan before lockdown too, but my friends and I would also play basketball, go cycling and swimming. Ours is a huge society and I have nearly 50 friends here with whom I could interact on a regular basis. The physical interaction now has stopped; now it happens through Zoom calls. From morning to 2 pm, I attend online classes. Then I play PUBG for some time and again between 7-8 pm.
I do miss physical interaction with my friends at our housing society and school. Nothing can replace the fun that friends can have together. Thus, our school has ensured that everyday the first period online will be an interactive session and we will start studying our various subjects only after the second period.
I don't what's going to happen in the future but for right now I am happy that our teachers have made the transition from traditional classroom to online classroom quite easily. We are having some difficulties with uploading heavy files but overall things are going smoothly.
If the lockdown is further extended beyond May 31, it would affect us, but not as much as others. It has been too long that we have been in lockdown now. At the same time we understand the seriousness of the matter and are ready to follow all government guidelines to keep ourselves and our countrymen safe.