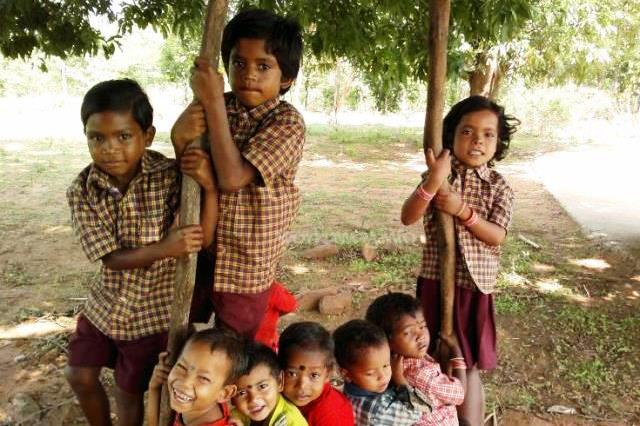 OPINION
OPINION
Online Learning Has Failed Education For All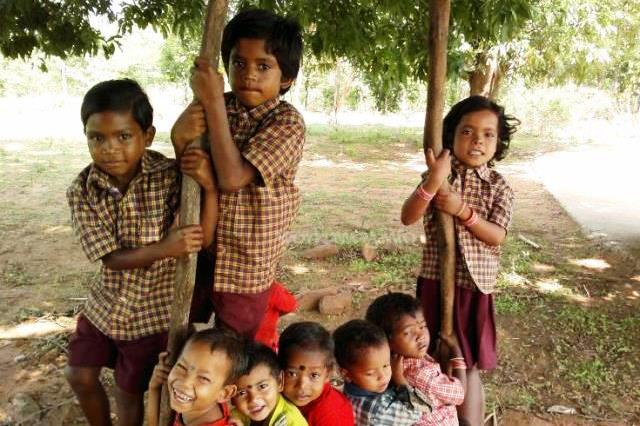 From primary to university level, students all over India are getting lessons online since March 2020 in the wake of the first wave of Covid-19 related pandemic. In order to contain the spread of the killer virus and protect the health of students and teachers, all state governments and administrations of Union Territories had to shut down educational institutions. In online classes an alternative has been found, whatever that is worth to the indefinite suspension of teacher-student meeting in the confines of classroom. The community of teachers, students and their guardians are all in agreement that online classes even for students from well-to-do families with the best of required gadgets at their disposal are no substitute for time tested physical classes held within four walls that allow teachers to understand how well the lessons are received by students.
More importantly, what is missed out at all levels, particularly at graduate and post-graduate classes, is the interaction between students and teachers that is possible only when they are physically present in one place. At post-graduate level, students will always have occasions to call on professors after the class for discussions and guidance. Such interaction is de rigueur for students pursuing MPhil and PhD.
The inevitable result of the pandemic forced absence of students and teachers from schools, colleges and universities is the piling of countrywide deficit in education, which remains to be assessed. The situation is now so desperate that in many cities, students and teachers are holding regular peaceful demonstrations in front of closed institutions such as Presidency College and the next door Calcutta University for quick resumption of classes.
Going a step beyond, the benevolent teachers in the two iconic institutions and also in several other cities are holding classes out in the open next to college and varsity campuses. In a growing number of places, teachers concerned about the welfare of students are holding informal classes for them. Devi Kar, director of Kolkata's prestigious Modern High School, wonders when from shopping malls to theatres have reopened with safety protocols in place, why shouldn't students be allowed to go back to class? She thinks it's time educational institutions had reopened.
Speaking about children from poor families, Devi Kar says: "There are students who are not equipped with the right devices and also those who don't have the proper home environment for online classes. These students have been suffering a lot. All I can say is that nothing can replace a class where the teacher and the student can communicate face to face. The government and parents have to decide on this, but we are ready to welcome our children back." She may be in Kolkata, but what she says is the representative voice of concerned teachers and school administrators all over the country.
Leave out the tier one and tier two cities, vast swathes of the country have poor mobile network coverage. Connections are available in fits and starts. Even if the underprivileged parents somehow manage to buy smart phones and pay for internet connection, the poor infrastructure will invariably play spoilsport. In multitude of families in the country, the children happen to be the first generation to go to school. They need hand-holding at every stage of learning.
During shutdown of schools, the parents with very little or no education cannot stand for the offspring's teachers at home. As a result, whether they have smart phones or not, the majority of children from economically distressed families are making hardly any gains from online classes. In an article in the largely circulated Bengali daily Anandabazar Patrika, Nobel prize winner economist Abhijit V. Banerjee who heads West Bengal government's global advisory board writes, because of the long closure of schools, a large number of students are totally cut off from studies. Not only that, whatever they had learnt in pre-Covid days they had forgotten by now. A challenge for teachers on primary school reopening then will be to make an assessment of reading and writing capacity of students. On that basis the teachers will be required to bring up the learning capacity of students in alignment with classes they sit.
The Covid-19 in its two waves has had a devastating nationwide effect on jobs and income. A report by International Labour Organisation says the health crisis has not only wiped out millions of jobs in Asia and the Pacific but there is also a major surge in underemployment as workers are asked to work "reduced hours or no hours at all." As for India, a survey based report says that a major percentage of people who lost their jobs in the first wave that lasted beyond April 2020 are yet to find gainful employment.
In their report 'City of dreams no more, a year on: Worklessness and active labour market policies in urban India', Swati Dhingra and Fjolla Kondirolli say: "Unemployment spells are, on average, almost half a year for unemployed individuals. Employed individuals are working on average six hours less than their usual weekly hours, and the share of them with work for the full year has halved since the previous year." Many of those who could not find a job and also those whose income has shrunk considerably have been forced by circumstances to withdraw their children from schools.
In the process, thousands of dreams are dying young. As this happened with 12-year old Nand Kishore whose father Ashwini Yadav from Bihar working with a spices trade agency in Kolkata's first lost his job in April 2020 and then reemployed with a deep cut in wages. He had to withdraw his son from a primary school in Kolkata and sent him back to his village. Thousands of children all over the country had the same experience as Nand Kishore.
Banerjee says whenever the schools reopen with health safety protocol in place, the principal task of all concerned will be get "one hundred per cent" children back to school. He wonders how about local governments write and broadcast a slogan that will lead to the return of children who since March 2020 strayed into any kind of work in farms, factories and markets to class once again. That this will not be an easy task Banerjee acknowledges.
In the extremely trying times of the pandemic, countless families have lost income. Is there an alternative to mothers not taking their daughters with them to do work in neighbourhood households or boys helping their fathers in running small shops or just going to distant places to find work when survival of families is at stake? Whatever the challenge, the disturbingly high rate of school dropout of children among poor families during the pandemic needs to be corrected for the sake of the nation's future as soon as the health situation permits.
From Tamil Nadu in the south to West Bengal in the east, the states are waiting for the right moment for reopening of educational institutions. But on government directive schools all over Odisha have started reopening. Delhi Disaster Management Authority has allowed schools to start physical classes for students of class X and class XII but in a staggered manner.
Students whose families have weathered the Covid-19 created economic crisis will make good the learning deficit with help from teachers, private tuition and parents. But Banerjee's concern is about the children who had to quit schools in large numbers in unfortunate circumstances. He is urging the states, NGOs and civil society not to forget the dropouts. "In case we are overtaken by the feeling that during difficult times of the pandemic, school dropouts will be inevitable, then that will prove to be disastrous for the children and for the country. There must not be any compromise in our commitment to bring all such students back to school. In the country's fight against poverty, there has to be an unstinting commitment to enrol in schools all the ones who dropped out during the pandemic." The children must be in school at all cost and not to be seen working in fields and factories, that is a blot on civilisation.