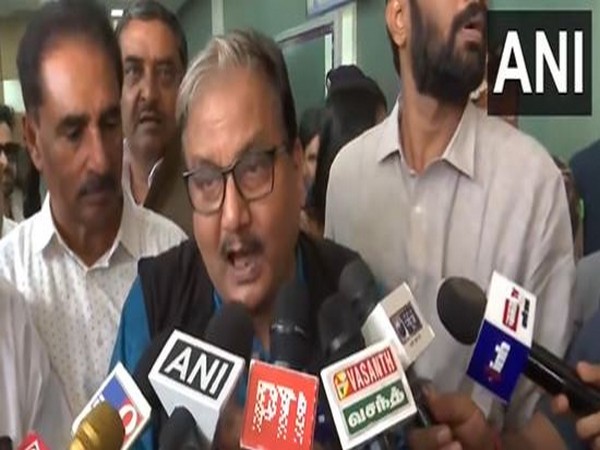 LM NEWS 24
LM NEWS 24
Only Demand Is Peace With Justice: Manoj Jha After Returning From Manipur
After returning from violence-hit Manipur on Sunday, Rashtriya Janata Dal (RJD) MP Manoj Jha urged the Kuki and Meitei communities to cooperate in restoring peace and harmony in the state saying that there is "no alternative to peace anywhere".
"We want peace to be restored in Manipur. Peace with justice. Our only demand is that both communities should live in harmony. The situation in Manipur is dangerous. Be it Madhya Pradesh or Manipur, there is no alternative to peace anywhere," Jha said while talking to the media.
The 21-member delegation of the grand Opposition alliance, on Saturday, arrived on a two-day visit to the state, which has seen ethnic strife and violence since May 3.
The leaders returned to Delhi on Sunday afternoon.
The 21-member Opposition delegation from both Houses includes Adhir Ranjan Chowdhury, Gaurav Gogoi, K Suresh and Phulo Devi Netam of the Congress; Rajiv Ranjan Lalan Singh of the JDU; Sushmita Dev from Trinamool Congress; Kanimozhi from DMK; Sandosh Kumar of the CPI; AA Rahim from CPI(M), Manoj Kumar Jha of RJD; Javed Ali Khan of SP; Mahua Maji of JMM; PP Mohammed Faizal of NCP; Aneel Prasad Hegde of JDU, ET Mohammed Basheer of IUML; NK Premachandran of RSP; Sushil Gupta of AAP; Arvind Sawant of Shiv Sena (UBT); D Ravikumar of VCK; Thiru Thol Thirumavalavan also of VCK; and Jayant Singh of the RLD.
However, on being asked whether an all-party delegation should visit the state or not, Jha said, "There have already been discussions in Parliament that an all-party delegation should visit Manipur as well."
The visiting delegation of Opposition leaders from the Indian National Developmental Inclusive Alliance (I.N.D.I.A) on Sunday met Manipur Governor Anusuiya Uikey at Raj Bhawan and handed over a memorandum to her.
The Governor and the visiting delegation, during their interaction, suggested that a multi-party delegation be sent to violence-hit Manipur.
Congress MP Gaurav Gogoi, who was also the part of visiting delegation, said that Prime Minister Narendra Modi should also visit the northeastern state.
"People welcomed us there (Manipur). NDA alliance and Prime Minister Modi should also visit Manipur," Gogoi said while speaking to ANI.
Notably, Opposition leaders have been continuously cornering the Central government over the issue of Manipur in the Parliament since the first day of the monsoon session. The Opposition MPs are also demanding a statement from PM Modi inside the Parliament on Manipur. (ANI)
Read More: http://13.232.95.176/