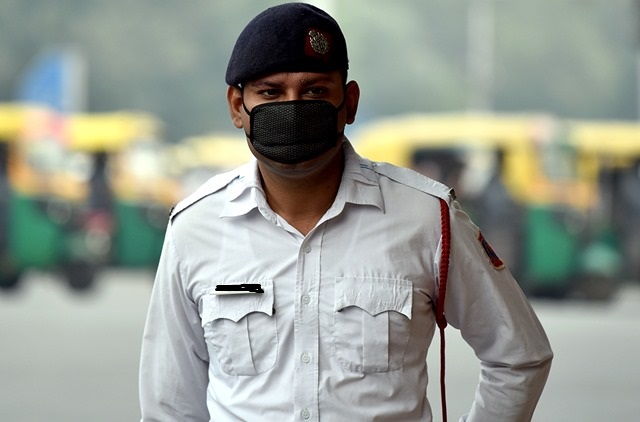 LOK ISSUES
LOK ISSUES
'Our Lungs Must Be Full Of Black Tar'
I was 25 years old when I joined the force (Delhi Police). It was a proud moment for my family from a small village in Rewari, Haryana. In the last two decades, I have worked in various arms of Delhi Police and I can tell you without hesitation that to work as a traffic policeman in Delhi is one of the worst jobs in the world. Many people opt for traffic posting for easy money. This is partly true also but I ask you which government department carries out its duties honestly! Corruption is in India's genes, sir ji.
Working on the road in a city which is the world's most polluted cities (current data does not support this argument but Delhi has been among the world's top polluted metropolitan cities). I can tolerate the heat of May-June in Delhi but the pollution in the winter is a slow poison that we breathe ten hours daily.
If I go to a medical laboratory to get my lungs checked, you will not find blood in it, you will find only black tar. Take a look at my facial skin, I look ten years older than my age today. Even when we use face masks and follow advisories to battle the smog, the effect of a day's work in the open is telling. There are black strains when we cough the sputum, our eyes water and our faces wear a dark film of soot. And this when I have served in Traffic Police for only nine years. Think of those who have served here longer.
There are many issues that I face other than smog and foul air. At times in the night, I hear loud horns. I have often woken up with flashlights blinding my eyes. I don't know how long I can survive in such working conditions. Our colleagues often joke that none of us will be able to enjoy our retirement benefits. If we will not be run over by a speeding vehicle, we shall die of choked lungs. This light joke has a dark truth behind it.
If you take your medical issues to your seniors, they give a sympathetic hearing but do little. Governments keep bringing new rules, from CNG for commercial vehicles to Odd-Even traffic for passengers. I am not sure these are a permanent solution to air pollution. The newspapers are full of ill effects of air pollution in the city. TV channels routinely scream about the poison in the air, but our policymakers do not have to work outdoors. Modi ji se kaho ek poora din Dilli ke sadak par khade rah kar dikhao, sab samajh me aa jayega (Ask Prime Minister Narendra Modi to stay on Delhi roads for one full workday; he will then realise the gravity of the situation.)
(The name of the policeman was changed on request)