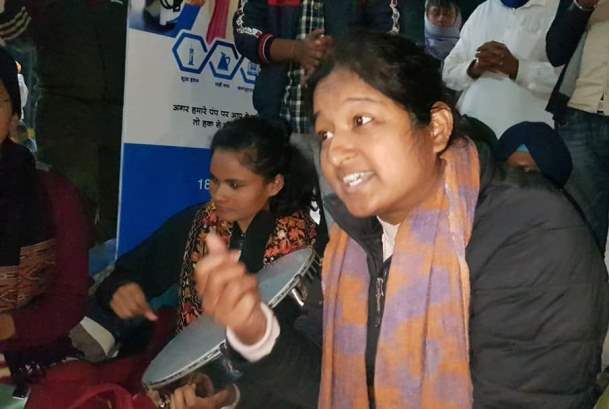 LOK ISSUES
LOK ISSUES
'Our Songs Give Voice To The Defiance Of Farmers'
Jagjit Kaur, popularly known as Nikki, an artiste from Sangrur, and her troupe have been belting out songs by revolutionary Punjabi poet like Paash to keep the protesters at Singhu border in high spirits
I am an artiste, a singer who believes that art challenges the status quo like nothing else can. I have been registering my voice, both literally and metaphorically, right from the beginning of the farmers protest at Singhu Border with our troupe.
Since November-end we have given more than 50 performances. The songs begin at daybreak and go well into the night. Most performances are impromptu, but almost always manage to bind the protesters together.
Our songs are mostly couplets written by revolutionary Punjabi poets like Sant Ram Udasi and Avtar Sandhu Paash, besides some contemporary writers like Raj Kakra and Gurpreet Doni. Inqilabi geet satta se sawal poochne me madad karte hain (These revolutionary lyrics defy and question those in power). These songs infuse a new life into the protesters when they see that their sentiments are being represented so powerfully to defy the government.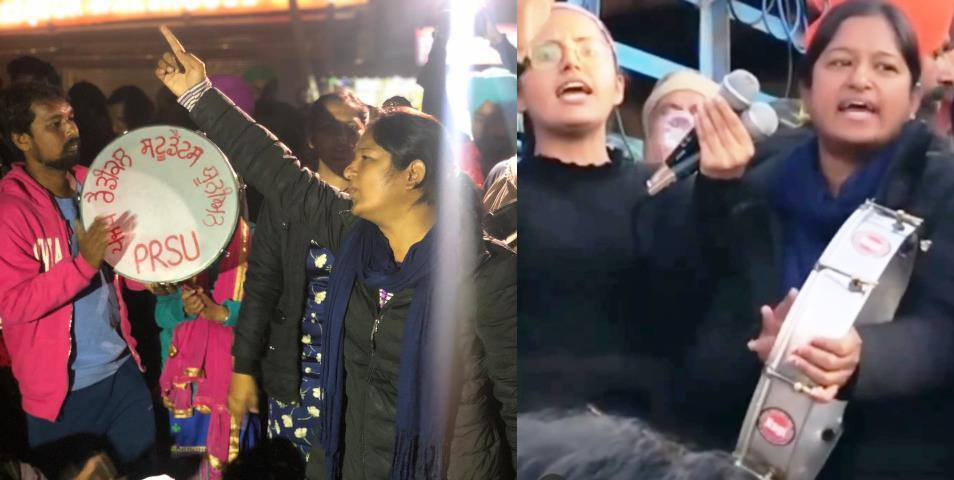 German poet Bertolt Brecht, in his Svendborg Poems, described their motto thus:
In the dark times
Will there also be singing?
Yes, there will be singing.
About the dark times.
So, in these moments of hardships faced by our farmers, we have to sing about the dark times. For, art isn't a solitary vocation, it takes from and gives back to society. It is the duty of an artiste to be active both in times of peace and unrest.
Singing impromptu in public often takes its toll on our vocal chords. Gaane gaa-gaa kar gala baith jaata hai, magar himmat badhti jaati hai (The recurring singings often leave us with sore throats, but our spirits do not dampen one bit).
I have the full support of my family to be a part of these protests. My maternal uncle, brother and my partner are part of our troupe. We have had to sleep in trolleys. And after the number of protestors increased, proper space is scarce in this cold weather. But it's okay. We don't mind minor discomforts from the greater purpose of keeping the protesters spirited.
I have always been a part of protests related to socio-political issues, be it during the CAA-NRC demonstrations or other issues of social concerns. I have been an active member of Panjab University's students' organisation SFS (Students for Society).
The current government that didn't even think it was worth their time to talk to Shaheen Bagh protestors but now they have now been forced to talk to the farmers. Punjab is an agrarian economy and if agriculture is ruined here, everything will be ruined. But we are hopeful that we will win and the Farm Bills will be taken back.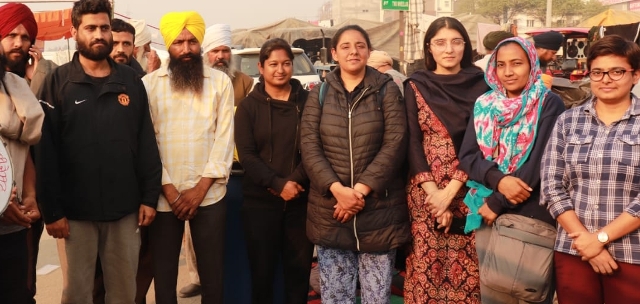 More and more youngsters and artistes should speak up whenever injustice is meted out to the marginalised. We are all connected. We need to ensure that food is easily available to all, that the benefits of a robust agricultural system are 'reaped' by all. I am glad that all major Punjabi artistes and litterateur have lent their voice to the protests. I personally will be releasing a song related to the farmers' protests soon.
I draw my inspiration from the famous lines of Paash poem, Sabse Khatarnaak Hota Hai Sapnon Ka Mar Jana. Looselytranslated it says:
The most dangerous occurrence is to be filled with dead silence
Not feeling any agony against the unjust and bearing it all
Trapped in the routine of home to work and from work to home
The most dangerous occurrence is the death of our dreams.
We aren't going to be filled with dead silence on the matter of Farm Bills; we shall hold the truth even if the government doesn't really know how to listen to the very people it claims to serve. Sapnon ko nahi marne denge hum…We won't let our dream die down.