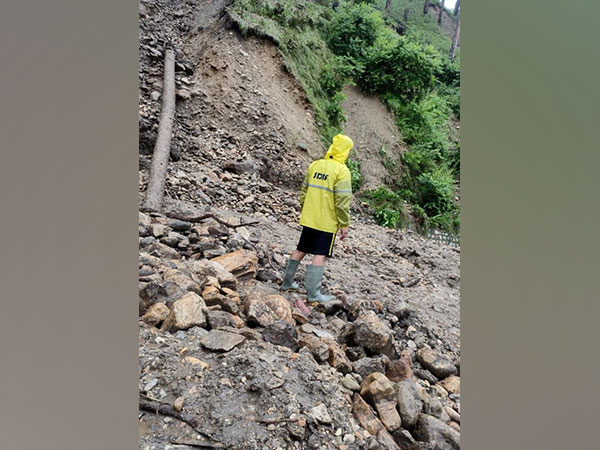 LM NEWS 24
LM NEWS 24
Over 150 Students Stranded In Uttarkashi School Due To Falling Debris Rescued
Uttarakhand State Disaster Response Force (SDRF) personnel has rescued all students who got stranded due to the heavy debris being swept into the Kasturba Inter College in Uttarkashi district, officials said on Saturday.
Heavy rains caused water-logging in the residential school leading to the evacuation.
The SDRF was informed by the Uttarkashi Disaster Management, in the middle of the night on Thursday about students being trapped inside Kasturba Inter College due to falling debris near Gangnani.
"Acting on the information, as per the instructions of Manikant Mishra, Commandant SDRF, the SDRF rescue team immediately reached the spot with rescue equipment," an official statement read.
About 150 students were trapped due to the debris and all of them were rescued by the SDRF rescue team in the night itself and taken to a safe place.
People from commercial hotels, shops and nearby houses in the area were taken to a safe place, urging them to leave the place immediately due to the potential danger. There was no loss of life, said officials.
Meanwhile, scores of commuters, including tourists as well as locals are stranded in Uttarkashi after the Yamunotri National Highway was blocked at many places today due to falling debris near Gangnani officials said.
Visuals from the area showed vehicles being stuck in debris, leaving commuters stranded for hours.
According to the Uttarkashi administration, the highway was blocked at many places including Chhatanga, adding that a Tehsildar was sent to take stock of the situation.
Uttarkashi district disaster management officials said that due to heavy rains near Gangnani in the Barkot area, there has been a lot of debris and stones on the Yamunotri National Highway.
"The fresh spell of rains led to water-logging in Kasturba Gandhi residential school. The school children had to be shifted to safer places," they said.
A team each from the State Disaster Response Force team and the fire brigade was immediately sent to the spot to carry out relief work, they added.
Similarly, Badrinath National Highway near Chamoli district was also blocked in three places due to falling debris as incessant rainfall continued in the region.
As per officials, the incident left a large number of commuters stuck on both sides of the national highway for hours.
"The roadway is blocked due to debris at Nandprayag, Belakuchi, and Pagalnala on the Badrinath National Highway," Chamoli police said in a tweet on Saturday morning.
In Uttarakhand, the India Meteorological Department (IMD) has predicted heavy to very heavy rains accompanied by thunderstorms and lightning at isolated places over Dehradun, Uttarkashi, Tehri, Pauri and Nainital in the next 24 hours.
Uttarakhand Chief Minister Pushkar Singh Dhami on Friday reviewed the progress of relief and rescue works in Damkothi in Haridwar district in connection with waterlogging in the area. (ANI)
Read More: http://13.232.95.176/