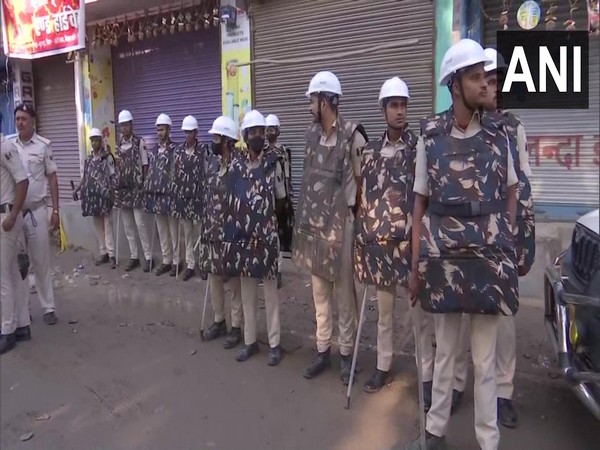 LM NEWS 24
LM NEWS 24
Over 20 Arrested In Clash Between Two Groups In Bihar's Nalanda
Over 20 people were arrested after a clash broke out in Nalanda district of Bihar between two groups following a Ram Navami procession on March 31, in which eight persons were injured, a police official said on Saturday.
The clash broke out on the 10th day of Ram Navami celebrations near Gagan Diwan under the Laheri Police Station area in Biharsharif, which is the district headquarters of Nalanda. Miscreants pelted stones and set around half a dozen vehicles ablaze. According to police, three people sustained bullet injuires in firing in the clash.
Personnel of police and administration forces were deployed at the spot and Security has been increased in the district and police are patrolling the area The police and security personnel are deployed and patrolling the district in wake of the clash.
Section 144 also imposed in Bihar's Nalanda and also in Sasaram, which reported a clash on March 31.
Superintendent of Police, Nalanda, Ashok Mishra has appealed to the people not to believe rumours and to maintain peace.
"Police are patrolling the area, and are on alert. We're maintaining peace. Over 20 people were arrested. Eight people were injured and three sustained bullet injuries. People should not believe rumours. The situation under control now," Mishra told ANI.
Earlier, Dr Viswajeet Kumar of the Sadar Hospital, Nalanda told ANI that 14 people were brought to the hospital of whom three have been referred to Patna.
"14 people were brought here. Of them, four had suffered bullet injuries, out of which three have been referred to Patna Medical College and Hospital. One person is admitted to ICU. All are stable," Dr Viswajeet Kumar said.
On Friday, a clash broke out between two groups after the Ram Navami procession. Stone pelting and arson of vehicles also occurred, a senior official of the police said.
"We are getting the details of the incident through CCTV footage, drone camera and videography," Nalanda DM Shashank Shubhankar had said.
"On the basis of the evidence, the miscreants will be identified. They will not be spared, strict action will be taken," he said.
Further investigation into the matter is underway. (ANI)
Read More: http://13.232.95.176/