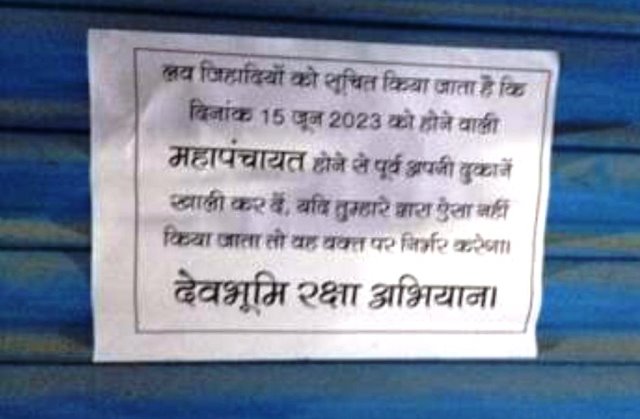 LM NEWS 24
LM NEWS 24
Owaisi Demands Ban On Uttarakhand June 15 Mahapanchayat
All India Majlis-e-Ittehadul Muslimeen (AIMIM) chief Asaduddin Owaisi on Monday demanded a ban on Mahapanchayat proposed to be held by right-wing groups in Uttarakhand on June 15.
Taking to Twitter AIMIM president said, "The mahapanchayat to be held on 15th June should be banned immediately! Security should be provided to the people living there. Arrangements should be made to bring back the people who have migrated from there."
Meanwhile, Owaisi also reminded the BJP government that it is their job to send the culprits to jail and restore peace.
"It is the job of the government to send the culprits to jail and peace should be established soon," he said.
Uttarkashi town in the State recently witnessed tensions over an alleged abduction attempt on a 14-year-old girl by two men, including one from the minority community, last month, police said. Both men have been subsequently arrested.
Right-wing groups planned to hold Mahapanchayat in Uttarkashi's Purola on June 15.
Uttarakhand Police on Monday said that strict legal action would be initiated against those violating law and order and assured that they are conducting flag marches and taking other measures in areas in the State, which has been seeing tensions between communities.
Some right-wing groups protested in front of shops that belonged to members of the minority community. Amid the tensions, people belonging to the minority community appealed to the police administration to provide security and allow them to continue their businesses. (ANI)
Read More: lokmarg.com