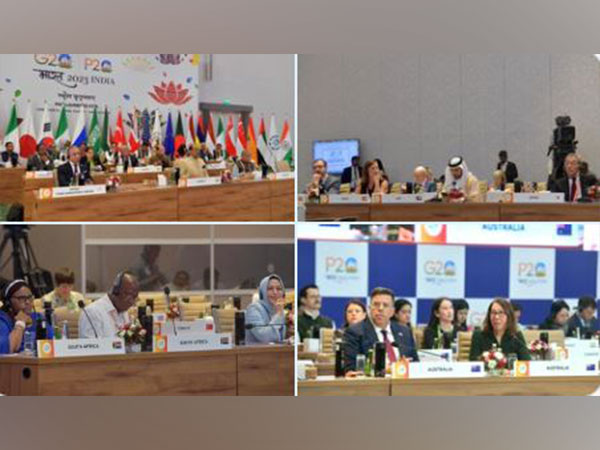 LM NEWS 24
LM NEWS 24
P20 Summit In New Delhi Concludes Successfully
The two-day P20 Summit in New Delhi concluded successfully on Saturday, with Lok Sabha Speaker Om Birla thanking all the dignitaries for their contribution to the success of the event in India.
There will all together four high-level sessions that were held during the P20 Summit — Accelerating SDGs, Sustainable Energy Transition, Women-led Development, and Transformation in People's Lives through Public Digital Platforms.
On the first day of the summit itself, the joint declaration for the 9th G20 Parliamentary Speakers' Summit (P20) was adopted with consensus to engage in parliamentary diplomacy and dialogue in relevant fora as a catalyst for promoting international peace.
The concluding part of the declaration mentioned, that the members reaffirmed their commitment to continue "joint work to make an effective and meaningful parliamentary contribution to the G20 process, as appreciated by the G20 Leaders."
"I am confident the discussions that were held on SDGs, green energy, women-led development and digital public infrastructure and your valuable views and inputs will further strengthen the G20 process for human-centred development," Om Birla said in valedictory session.
"The discussions held over the past two days have clearly underlined the importance of the parliamentary dimension of the G20 and have also established how our Parliaments can work together to achieve the collective goals of One Earth, One Family and One Future," Birla said.
He said many members also highlighted important global challenges beyond the development agenda selected for discussion during the P20.
"These include recent geo-political events and economic issues. Several members also mentioned the situation in West Asia/Middle East," Birla said.
"Some other members noted the need to strengthen multilateralism, promote international trade, and streamline supply chains. I have listened to these mentions carefully," he said.
The participating dignitaries thanked the Parliament of India for hosting the 9th G20 Parliamentary Speakers' Summit and for its warm hospitality. They also congratulate India on the inauguration of the new building of its Parliament this year, befitting its ancient traditions of people's participation in governance and decision-making.
The P20 Summit is being hosted by India under the broader framework of its G20 Presidency. The event is an international forum for debate and deliberations.
Prime Minister Modi on Friday inaugurated the P20 Summit and addressed dignitaries, saying it is the "mahakumbh" of parliamentary practices of the world.
The theme of the Summit is Parliaments for One Earth, One Family, One Future, which draws inspiration from the ancient Indian philosophy of Vasudhaiva Kutumbakam (The World is one Family). (ANI)
Read More: https://lokmarg.com/